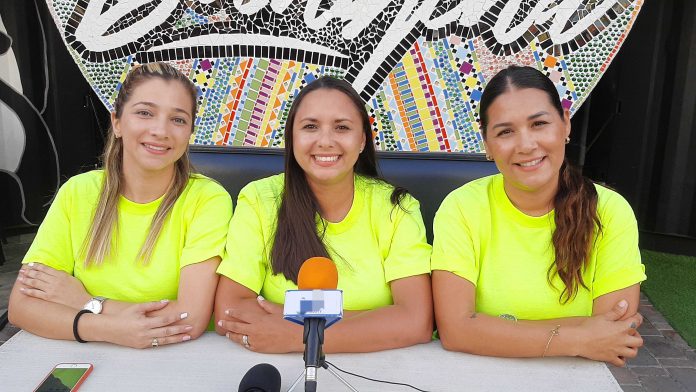 Last Thursday, Thousand Smiles Foundation introduced itself during a press conference at Bochincha Container Yard.
Thousand Smiles Foundation has already been working for the community for a few years, with projects for children, couples, families and the general community through good causes.
This year, the commission sat together and decided to give a name and launch the foundation officially.
Their first official event will take place on Sunday, November 20, and will be dedicated specially to children, seeing as the 20th of November is the International Day of Children's Rights.
Thousand Smiles Foundation will bring happiness to a thousand children on this day. They will distribute a thousand invitations to children from various organizations, foundations, schools, and will make some available for radio stations to raffle for the Aruban children.
With this invitation, the children will get free entrance to Bochincha to participate and will also receive popcorn, cotton candy, face painting, Dino Jump, balloon with different shapes, soft drink and some food. There will also be games, dance shows, and to complete the beautiful afternoon, each child will receive a bag with some gifts inside.
To make this project a reality, they are asking for the community's support to adopt one or more children by giving a contribution of 25 Florins, which covers one child.
Donations can be made to Stichting I.D.D., account number 24849109 CMB and for the description, Proyecto 1000 Smiles
To register a child between 4 to 12 years old for the event, please call (+297) 594-3485
The Foundation is also calling on companies who want to join this event to also adopt a child or contribute with gifts or products that can go in the gift bags for the children.
Thousand Smiles Foundation believes in the power of giving and the strength in unity.