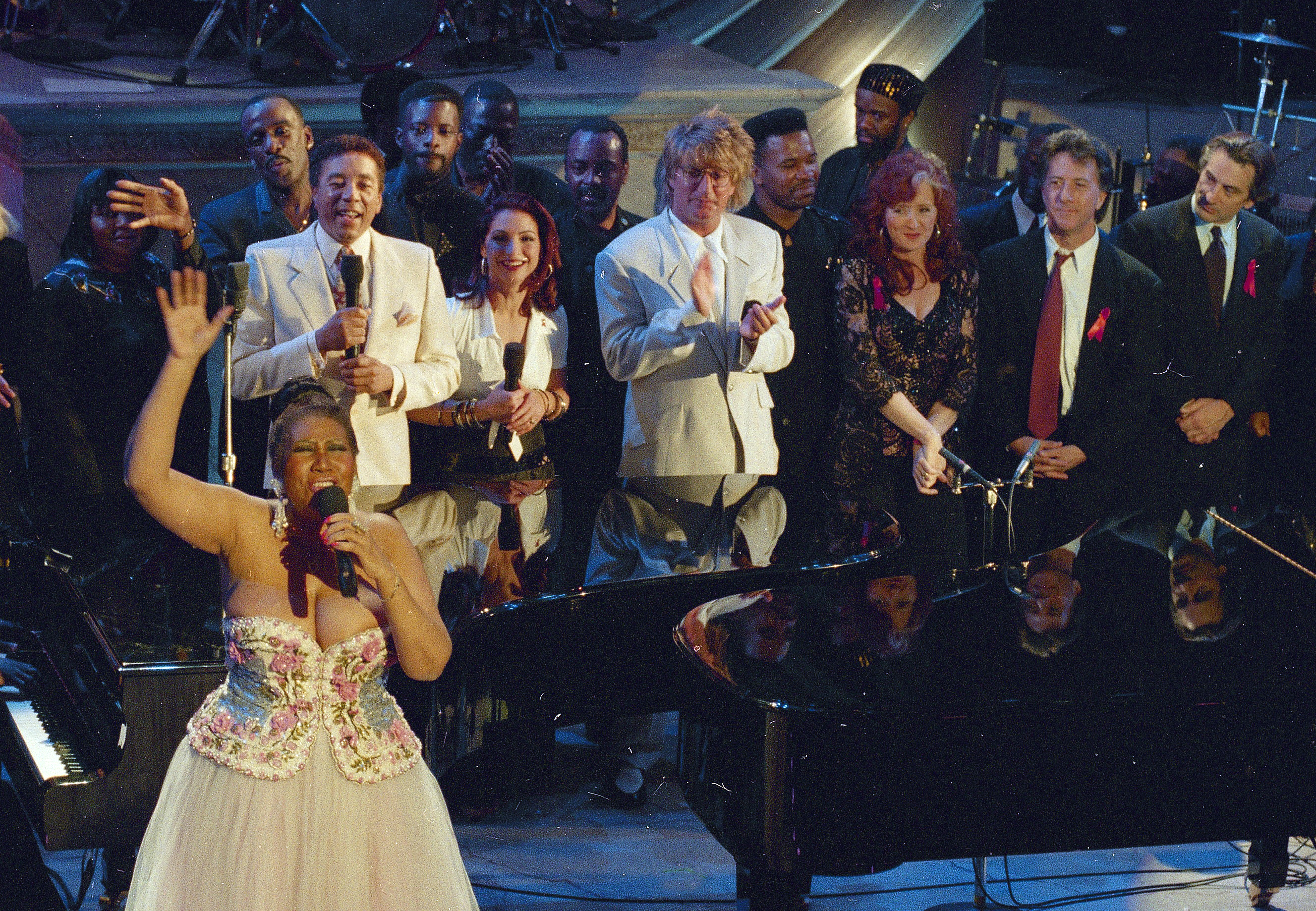 Associated Press
DETROIT (AP) — Early in 1967 when she was already a music industry veteran but had only a few minor hits to show for it, Aretha Franklin recorded "Respect" and sent herself into superstardom. The song was released as a single and was the lead track on her breakthrough album, "I Never Loved a Man the Way I Love You," her debut for Atlantic Records. Producer Jerry Wexler encouraged her to embrace her soul-and-gospel roots and together they found the sound that birthed "Respect."
The song had been a moderate hit for Otis Redding, who wrote and first recorded it. Franklin flipped the gender, spelled out R-E-S-P-E-C-T in the lyrics, and added the repeated "sock it to me" line from the backup singers. The result was a career-defining hit that won Franklin two Grammys, became an anthem for women and quickly entered the pantheon of American song. Franklin's flagging career got an unlikely boost from John Belushi and Dan Aykroyd when she appeared and sang her classic "Think" in the 1980 movie "The Blues Brothers."
Franklin plays a fed-up waitress who sings the song as a warning to her short-order cook boyfriend, who wants to rejoin the Blues Brothers band and go back on the road. Waitresses, customers and Belushi and Aykroyd served as her backup singers and dancers. The scene introduced Franklin to a new generation, and signaled that she'd have a career revival in the '80s. Aretha Franklin became the first woman inducted into the Rock and Roll Hall of Fame in 1987, joining a boys' club of two dozen men. Her class included Marvin Gaye, Bo Diddley, B.B. King and Franklin's essential producer, Wexler.
The ceremony was all-male anyway, with Franklin a no-show and Keith Richards delivering her induction speech. Franklin's brother Cecil, a minister, accepted on her behalf and did an impromptu victory dance with Richards. George W. Bush gave Franklin the Presidential Medal of Freedom in a White House ceremony in 2005. The highest civilian honor bestowed by the United States, the Medal of Freedom honors those who have made especially meritorious contribution to the security or national interests of the United States, world peace, cultural or other significant public or private endeavors." Bush said in his citation for Franklin that she "revolutionized American music" and "has captivated listeners ever since she toured with her father's gospel revue in the 1950s.
She is among our nation's greatest musical artists and has captured the hearts of millions of Americans." Franklin sang "My Country, 'Tis of Thee" at the first inauguration of President Barack Obama. The celebration of the election of the nation's first black president was perhaps the pinnacle of Franklin's long tradition of singing at America's big ceremonial moments. She sang at the inauguration of Jimmy Carter, at the official festivities surrounding the inauguration of Bill Clinton, and at memorials for the Rev. Martin Luther King Jr. and Rosa Parks.
At Obama's inauguration, Franklin appeared on the cold January day in a winter coat and a hat with a huge gray bow on top that brought a stream of jokes and comments on the fledging Facebook and Twitter. She gave the usually stodgy "My Country 'Tis of Thee" a soul-and-pop feel in her performance, endlessly stretching out and vamping on the final line, "let freedom ring."