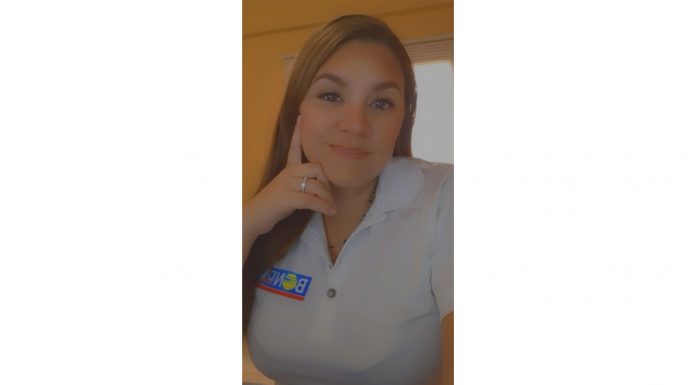 From Monday to Friday, my alarm clock goes off at six in the morning so I can wake up and prepare for a new day. I check all my social media while I prepare my morning coffee and pancakes for my daughter, who is almost five years old.
Around 7:30am, I leave the house so I can bring my daughter to school, while I listen to the morning news on the radio. As a journalist, you must always be up to date regarding news and comments from every side.
Throughout the morning I dedicate my time to writing articles about Latin America and the most important news from that region. Sometimes I also have to attend a press conference so I can write a news item for next day's newspaper.
By noon I go pick up my daughter at school, I prepare food so that together with my husband and my child we can sit down for a meal. Afterwards I go back behind the computer and continue working.
Afternoons are the most important part, and these are dedicated to writing and producing articles, checking on social media if there are any items that are more relevant, and also call various persons involved in the news, including politicians and members of government.
By the time the work day is over, which can be in the afternoon or at night, it's time for me to dedicate to my family and to myself.
The time of a journalist is always scarce, sometimes we must deliver an article in a matter of hours, because it can be a very important topic that needs to be published right away. After writing the article, the editor in chief has the duty to control that everything is well redacted and well written, so that the article can be published on social media and also appear in the next edition of the newspaper the following day.
To give commentary and information regarding everything that goes on the island is fundamental as a journalist. We must have respect for the truth, must chase objectivity – even though sometimes it is not accesible – and also must separate that which is information from that which is opinion, because a journalist must always have critical thinking.
It is a job based on values like empathy, kindness, respect and sincerity with everyone, even though there is always criticism from all sides. To work as a journalist is not a simple job, likewise, not everyone who has a camera and takes up to the streets knows what the job is all about. It's not enough to talk and give information about something that happened, but also you must have knowledge regarding the law, ethics and professionalism.
Pictured: Bon Dia Aruba journalist, Andreina Morillo.