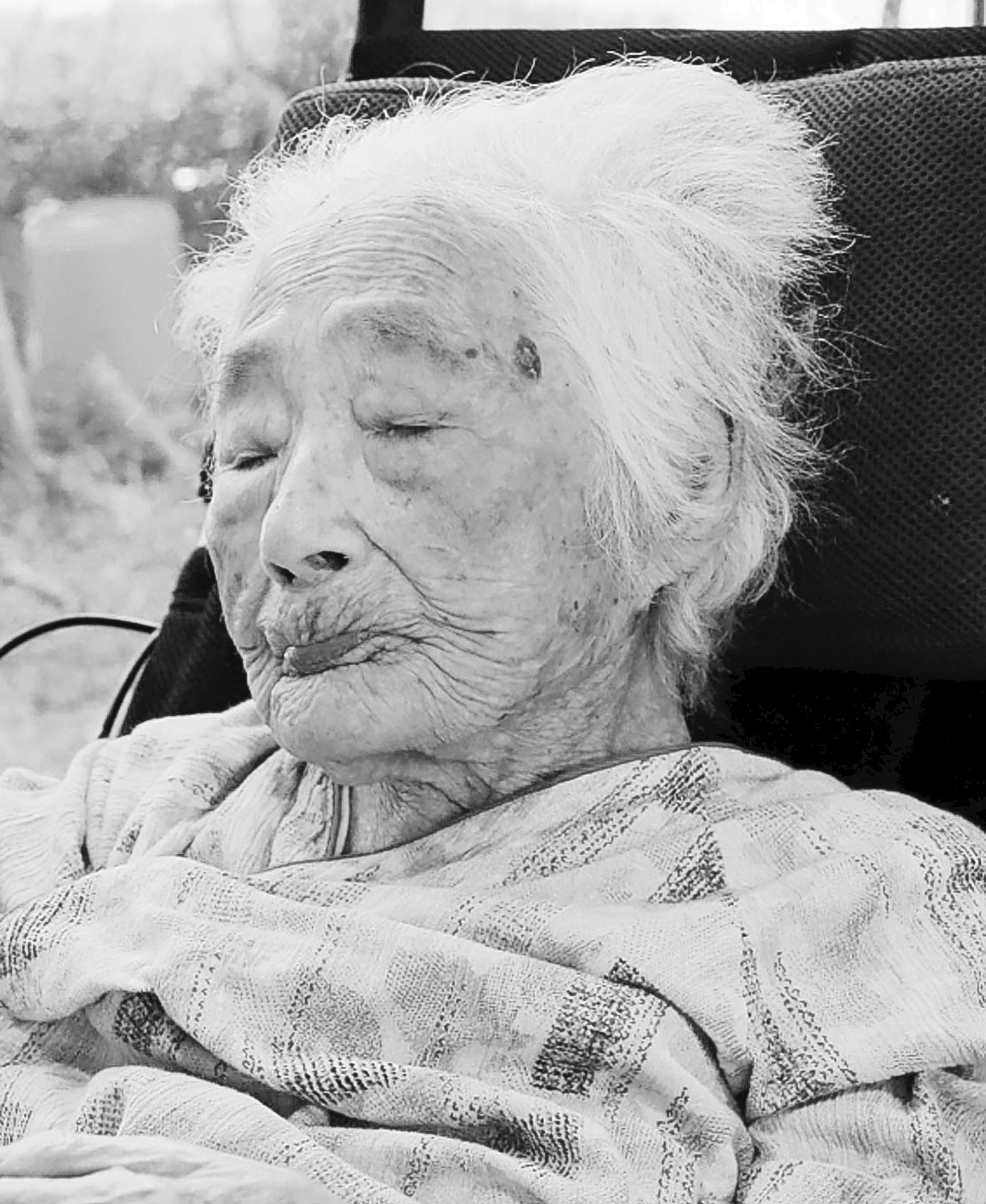 TOKYO (AP) — The world's oldest person, a 117-year-old Japanese woman, has died. Nabi Tajima died in a hospital Saturday evening in the town of Kikai in southern Japan, town official Susumu Yoshiyuki said. She had been hospitalized since January. Tajima, born on Aug. 4, 1900, was the last known person born in the 19th century. She raised seven sons and two daughters and reportedly had more than 160 descendants, including great-great-great grandchildren.
She became the world's oldest person after the death in September of Violet Brown of Jamaica, also at the age of 117. Video on Japanese television showed Tajima moving her hands to the beat of music played on traditional Japanese instruments at a ceremony to mark the achievement. Tajima's town of Kikai is a small island of about 7,000 people halfway between Okinawa and Kyushu, the southernmost of Japan's four main islands. The U.S.-based Gerontology Research Group says that another Japanese woman, Chiyo Miyako, is now the world's oldest person. Miyako lives in Kanagawa prefecture, south of Tokyo, and turns 117 on May 2.
Guinness World Records certified 112-year-old Masazo Nonaka of northern Japan as the world's oldest man earlier this month, and was planning to recognize Tajima as the world's oldest person.