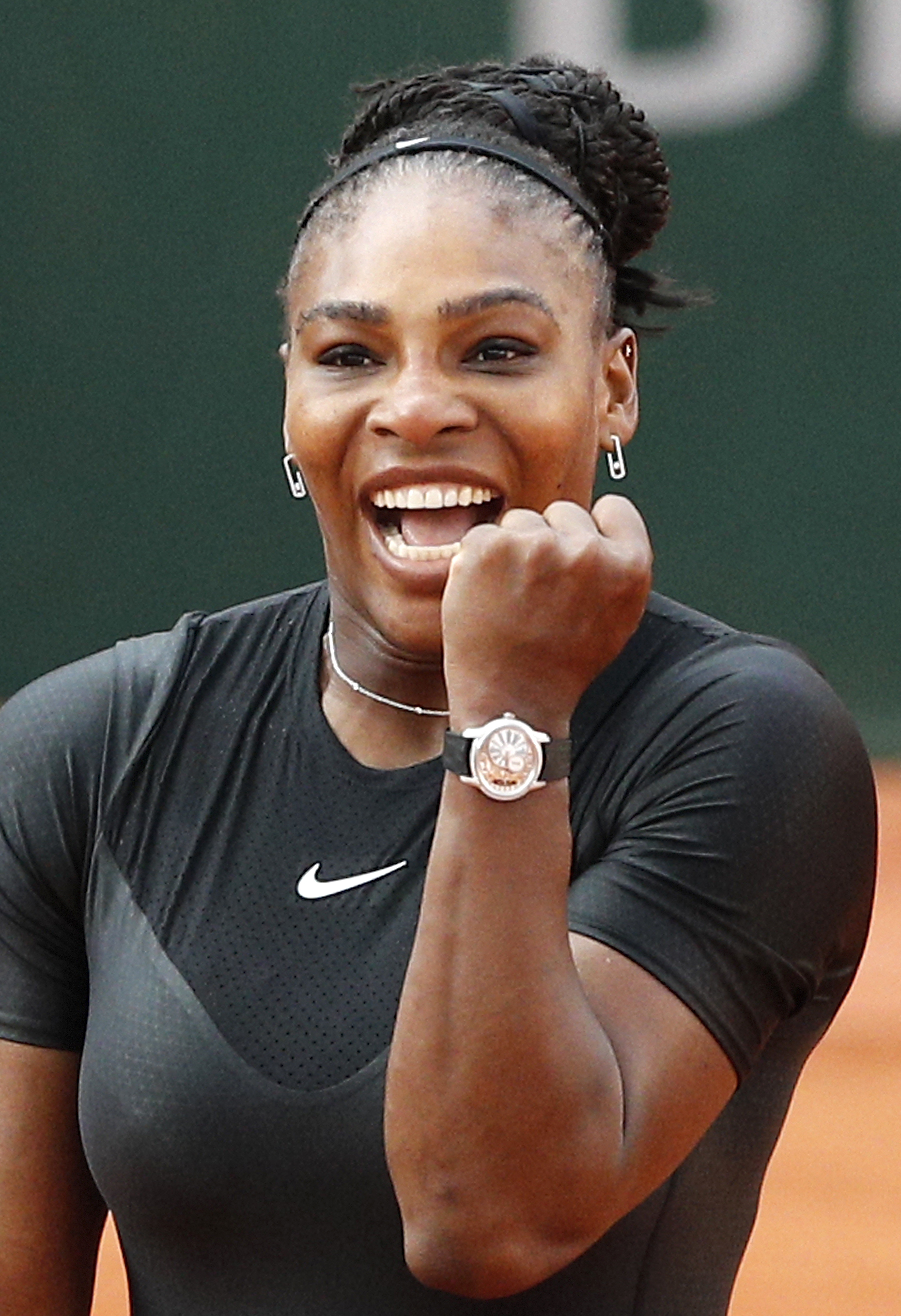 By HOWARD FENDRICH
Associated Press
PARIS (AP) — So much has happened since the last time Serena Williams and Maria Sharapova played each other. Their rivalry — which, truth be told, is not much of a rivalry, considering how one-sided it's been in Williams' favor — resumes Monday in the fourth round at the French Open. The most anticipated match of the tournament will be their 22nd head-to-head meeting; Williams has won 19 so far, including 18 in a row. "There is a lot of things in her game that she's done much better than I have," Sharapova said. "Numbers don't lie."

Even if Williams vs. Sharapova has not been competitive, it's still compelling. It's their first match since the Australian Open quarterfinals in 2016. In the intervening time, Sharapova has served a 15-month doping suspension, returning to the tour in April 2017. Williams sat out while pregnant and after giving birth to a daughter last September, and hadn't competed at a Grand Slam tournament in 16 months until now. "We are both on a comeback, for two totally different reasons, and she's been on her journey for over a year and I just started mine a couple months ago," Williams said. "So, you know, it's just something new and different."
Williams has won 23 Grand Slam titles, Sharapova five. They are two of only six women with a career Grand Slam, and the only ones still playing. Williams owns three French Open championships, Sharapova two. Williams leads current women with 13 clay-court titles; Sharapova is next on that list with 11. Both have been ranked No. 1. They are two of tennis's most successful players, but also so much more. They are stars who transcend their sport — and sports, in general. They make tens of millions of dollars more in endorsements than in prize money. Williams recently opened an online shop for her clothing line; Sharapova has a candy company.
Williams has nearly 11 million Twitter followers; Sharapova has nearly 9 million. What they say and do draws attention, whether it's Williams attending the British royal wedding or Sharapova holding a practice session with Rafael Nadal. "If you add all the things that we're able to do in our lives, and the amounts of people that we're able to inspire from our stories, from our background, where we came from, kind of what we have been able to do outside the sport, in our own ways, I think (it's) very inspiring. I'm inspired a lot by what she's been able to do," Sharapova said. "We have known that the driving force behind this machine of business, of fashion, is performance and our achievement on the court."
They've also clashed away from the court. Heading into Wimbledon in 2013, they took swipes at each other's personal lives. The episode began with a snippet of a magazine article in which the author surmised that something critical Williams said during a telephone conversation was a reference to Sharapova. In turn, Sharapova said that "maybe (Williams) should talk about her relationship and her boyfriend that was married and is getting a divorce and has kids." Sharapova's autobiography, published last year, contained several passages about Williams. On Saturday, Williams called the book "100 percent hearsay" and "disappointing" and said it "wasn't necessarily true."
Sharapova, then just 17, stunned Williams, then 22, in the 2004 Wimbledon final for her first Grand Slam title. Sharapova also beat Williams to win that year's WTA Championships. Every match since went Williams' way. That includes a 7-0 mark at major tournaments, 3-0 on red clay, and the past 16 sets in a row, no matter the site or the surface. If Sharapova, now 31, is ever going to get another victory over Williams, 36, this might the best chance to do it, given that the American has played a total of seven matches all season. Because of their lengthy absences, Williams entered the French Open ranked 451st — amid debate over whether tournament officials erred in not seeding her — while Sharapova is ranked 30th and seeded 28th.
Williams looked rusty during her first two victories in Paris but was much stronger in the third round. She has gone from beating a player ranked 70th, to one seeded 17th, to one seeded 11th. "I feel like every match I play, I'm getting better and I'm playing tougher opponents and I'm hanging in there," Williams said. "And I feel like it's going to hopefully keep going."