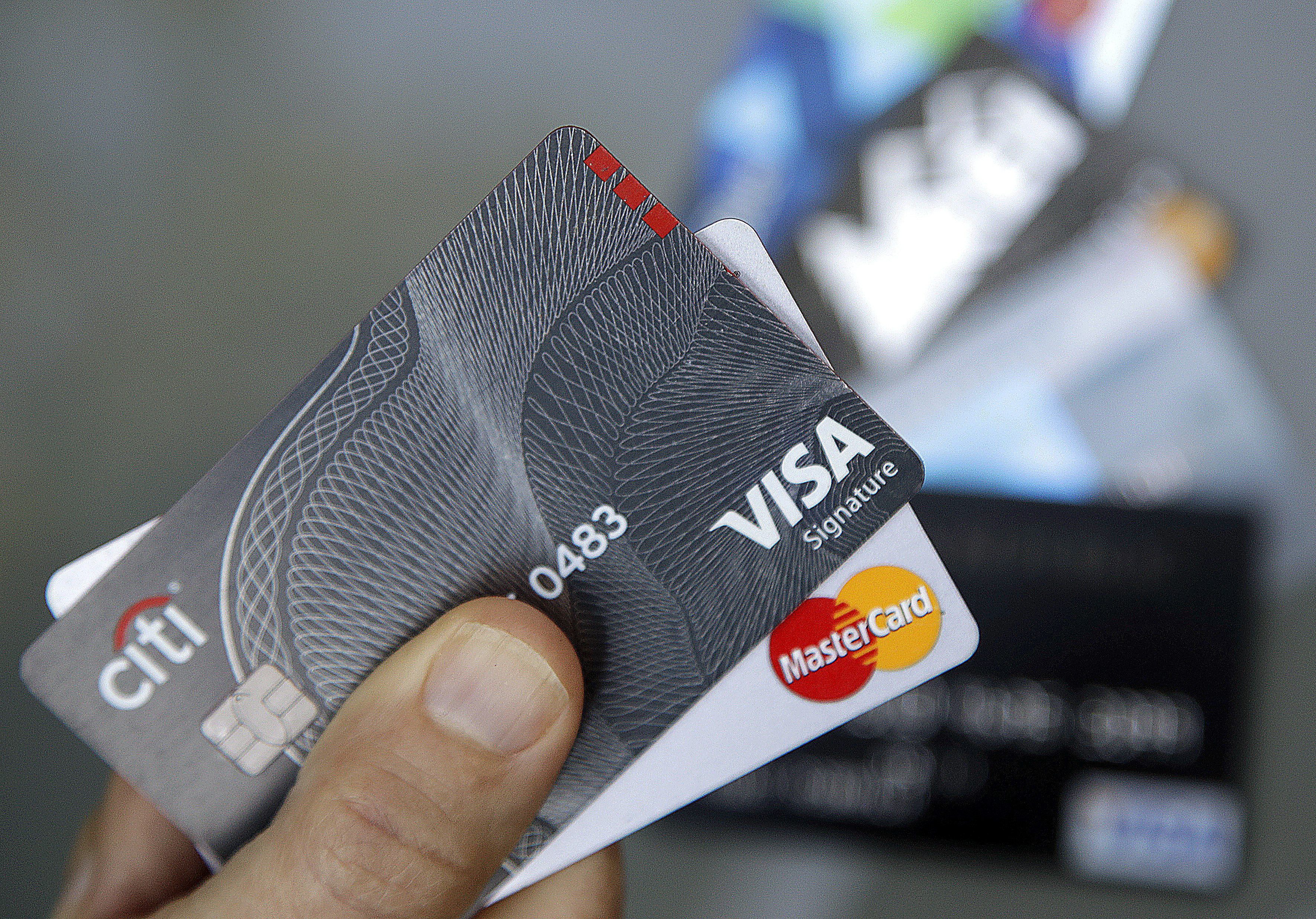 By CLAIRE TSOSIE
Associated Press
Getting your first credit card is like moving into your first apartment: It's exciting, empowering — and, once you get used to it, pretty underwhelming. Your first time out, "you're not going to have a credit card that is going to have a high limit," says Paul Golden, spokesman for the National Endowment for Financial Education. "It's not going to have great benefits or kickbacks or reward programs probably tied to it. And that's OK."
A starter credit card is just that — a start. Used responsibly, it's a way to build a positive credit history, which will help you with things like getting a better deal on a mortgage or cheaper car insurance; and it will help you qualify for a card with better terms down the road — for example, one with richer rewards. Here's what you should look for.
EASE OF APPROVAL
When you have a thin credit file and limited income, you're not likely to qualify for a card packed with benefits. Instead, aim for something more basic. If you already have a credit history that shows consistent on-time payments and responsible borrowing — say, from repaying student loans — it's possible to qualify for a regular "unsecured" credit card that doesn't require a deposit.
To increase your odds of approval, apply through the bank you already use or with a preapproved offer received in the mail. If you're in college, look into a student credit card. Don't have a credit history yet? Consider applying for a secured card, one that requires a cash deposit. Or ask a parent to add you as an authorized user on a card with history of on-time payments and a balance that's far below the limit.
NO ANNUAL FEES
Avoiding an annual fee on your first credit card is a budget-friendly move that allows you to keep the card open for a long time at no cost. That can bolster your credit scores if you continue to make on-time payments on the account.
USEFUL REWARDS
When Zina Kumok applied for her first credit card at 22, she wanted a sign-up bonus — one that she could earn easily. "I wasn't making a lot, and I was trying not to spend a lot" at the time, says Kumok, now 29, a freelance writer in Indianapolis who covers personal finance. "I didn't want to feel like I was being pressured to spend more to reach a bonus, which obviously never works out in your favor," she says. Kumok opted for a card with versatile cash-back rewards and a sign-up bonus with a modest spending requirement.
Follow Kumok's lead: Look for a card that will reward you for the spending you're already doing to avoid overspending to land a sign-up bonus. Keep in mind that cards with rewards tend to charge higher interest rates. But if you expect to pay your bill in full every month, that shouldn't be a deal-breaker. "The APR only matters if you don't pay off your balance," Kumok says.
REPORTING TO ALL THREE BUREAUS
Your first credit card has a simple purpose: to demonstrate to lenders that you can handle credit responsibly so you can borrow money when you need it later on. Make sure the card reports to all three of the major credit bureaus: Experian, Equifax and TransUnion. Most credit cards do, but if you're unsure, contact the issuer.
HOW TO MANAGE YOUR FIRST CARD
Applying for your first credit card is simple, but building a credit history takes more effort.
– Stay well below your limit. Using too much of your first card's tiny limit could sink your score. But you don't have to spend a lot to kickstart your credit history. It's possible to build credit by making just one small transaction per billing cycle and paying it off on time. "You could set up your recurring monthly cell phone bill to be paid (with) your credit card," Golden says.
– Pay your balance in full and on time every month. Do this and you won't pay a penny in interest or penalties, and you'll build a positive credit history, too.
– Make a plan. To avoid overspending on your new credit card, set a weekly budget and keep tabs on your accounts. If your spending starts to creep up, trim costs to get back on track.