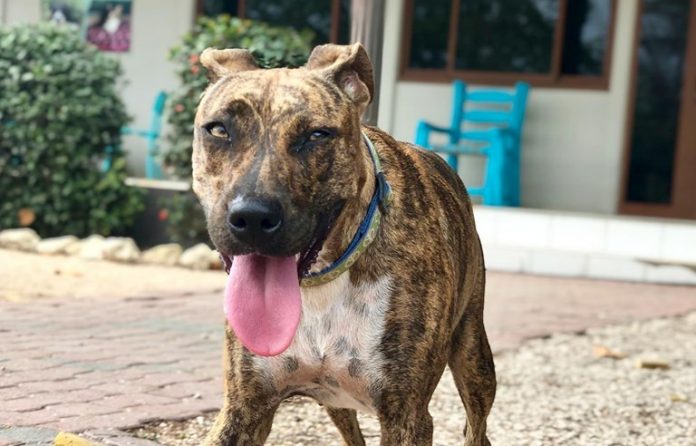 Sgt. Pepper's Friends is a non-profit animal rescue organization founded and located in Aruba. Their dogs and cats are available for adoption in the United States, Canada, Aruba, the Netherlands and Sweden as of now. Every country they add to the list requires careful research, but they hope to open up to families in other countries in the future as well. The organization loves our beautiful island. However, the number of neglected, homeless, abandoned, sick and hungry dogs and cats wandering the streets is truly disturbing. Through donations and the hard work of their volunteers and their adoptive families, Sgt. Pepper's Friends are able to rescue many animals in need.
The goal of the foundation is to find the most suitable family for each individual dog or cat. They also promote spaying and neutering programs, have their own shelter and are working together with other rescues and organizations within and outside of Aruba. Their precious rescues are all mixed breeds. The dogs are called 'Aruba Cunucu dogs.' Their average weight is about 15-25kg / 35-55lbs. The Aruban specials are fast runners, active, loving and smart dogs. Adopting a pet is very rewarding and will enrich your life in countless ways. LOVE is a four-legged word!
Meet Little Snowball
Last but definitely not least. Little Snowball is the last available one of his all boys litter. He was the little runt but has so much character. He is social, sweet, happy and curious. He is almost 10 week's old about 9 pounds. We expect an adult weight between 35 and 45 lbs. He has his first puppy vaccines. Will he be your new companion?
Mighty Maxine
This girl is looking more beautiful, healthy and muscly by the week. Mommy Maxine has done a great job raising her puppies, but now it's time for her to find a forever family. She is completely vetted, around 1.5 years old and healthy. She is good with people and did well on the leash with the other dogs during our socializing walks. No cats though! She is too much of a "huntress". Is this beautiful brindle welcome in your home?
To Boston Friends
Will you join us? August 25th at 1.30 our Boston team will host the first @sgtpeppersfriends dogs meet greet and Dogwalk in Millennium Park. They will arrange treats and water for all four legged friends and a gift for all participants.
Should you want to gather or donate small supplies for the Aruban rescues or donate, that is of course very welcome. Our Boston team will make sure they will go to Aruba. Other island rescues from Aruba are very welcome too of course. Check out their Facebook for more information.q