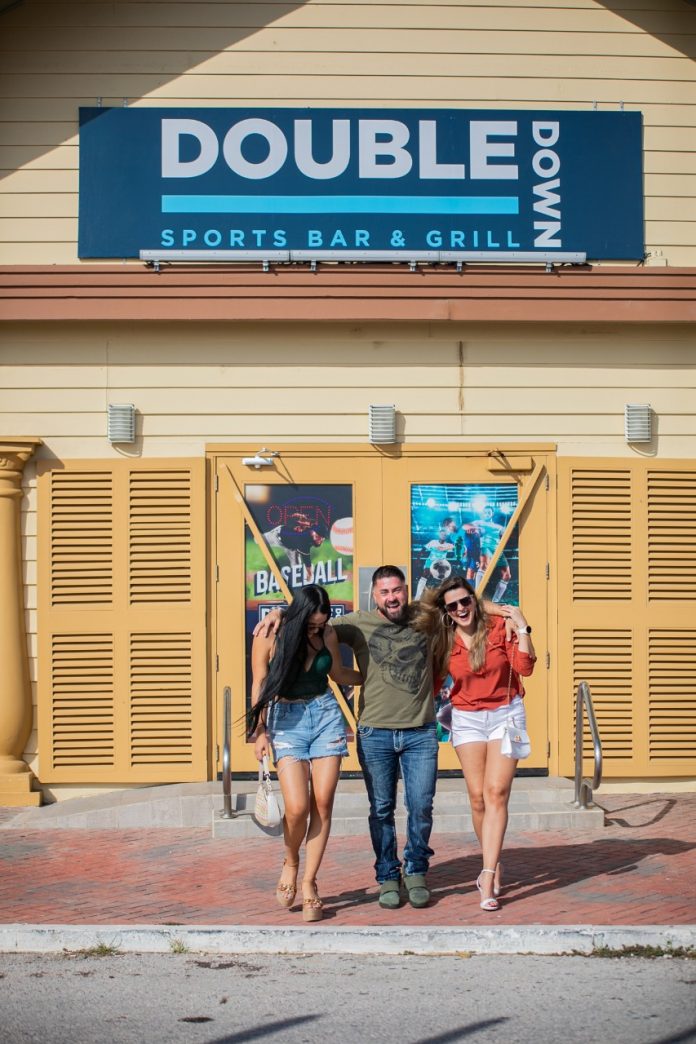 Unbelievable sport and next-level food are what it's all about. But that's not all we do. We're here to bring you the atmosphere, passion and team spirit of live sports. We've got everything it takes for the ultimate experience when it comes to all major sporting events with 32 HD big screens, tv's at every seating booth & large projector screens showing live sporting events from every angle. Whether it's Football, Baseball, Basketball, Boxing, Hockey or F1, Double Down has it all and then some.
Our legendary grills like our beef short ribs, maple bourbon glazed pork belly, whiskey baby back ribs and not to mention the big game burgers, super sharers that are sure to hit the spot. We even host an amazing comedy show in our theatre to share the good times with your whole group of family or friends.
Double Down Sports Bar & Grill is located at the Eagle Aruba Resort.
Open 7 days a week for Breakfast, Lunch, Dinner or late night cravings from 7am to 11pm or later when any major sporting event is on.
For more information call (297) 587-9000 or visit our Facebook page Double Down Sports Bar & Grill or Instagram @DoubleDownSportBarGrill
Double Down Sports Bar & Grill: Hassle Free Parking, all your favorite sports on 32 big screens, amazing food & drinks, your home for all NFL games in Aruba!