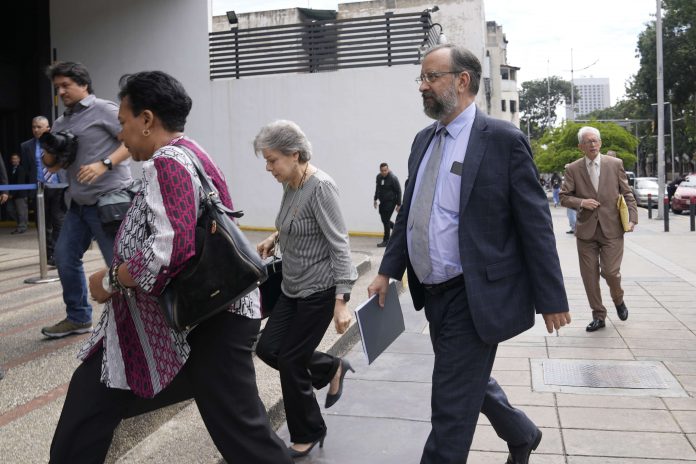 By REGINA GARCIA CANO
Associated Press
CARACAS, Venezuela (AP) — Venezuela's high court on Monday suspended the opposition's entire primary election process, including its result, in the latest challenge by the government of President Nicolás Maduro to its adversaries ahead of the 2024 presidential vote.
The court ruled the opposition's Oct. 22 contest may be in violation of the law. It was not immediately clear whether the suspension would effectively result in the nullification of the primary vote.
The Associated Press could not immediately seek clarification from the head of the National Primary Commission as he entered the attorney general's office minutes after the ruling was issued. The commission is an independent body that formed to organize the opposition's primary.
Maduro and his allies have ridiculed and minimized the primary all year, but they escalated their attacks after the election exceeded participation expectations. More than 2.4 million Venezuelans in the country and abroad voted, including in areas once considered strongholds of the ruling party.
"All effects of the different phases of the electoral process conducted by the National Primary Commission are suspended," the ruling said.
The court ordered organizers to hand over all ballots, tally sheets and other documents, under the argument that the independent contest may be in violation of the law.
It also ratified the bans imposed by Maduro's government on three candidates, including winner María Corina Machado, on running for office.
Machado, a former lawmaker and longtime government foe, was officially declared the primary's winner Thursday after earning more than 90% of the vote.