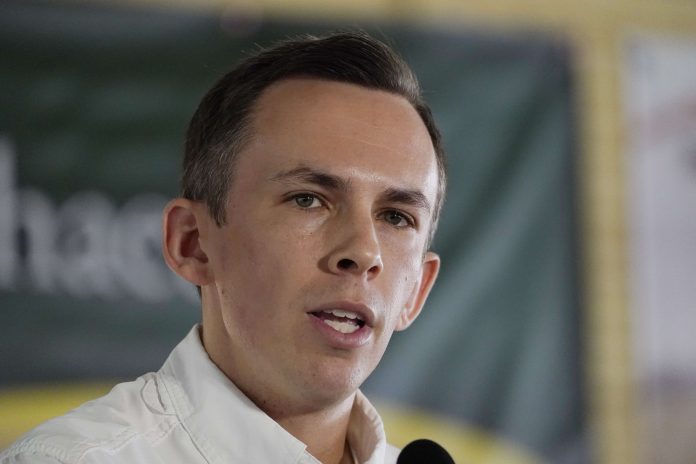 Associated Press
JACKSON, Miss. (AP) — A Utah-based private prison company has returned $5.1 million to the Mississippi Department of Corrections after an investigation found it failed to provide enough workers at one of the prisons it was operating, state Auditor Shad White said Monday.
Management & Training Corporation sent the money to the department last week, he said.
"Every penny must be accounted for," White said in a news release.
MTC had operated the Marshall County Correctional Facility in Holly Springs since August 2012 until the state took control of it in September 2021, according to the Department of Corrections.
The auditor's office started investigating MTC — based in Centerville, Utah — in 2021 when allegations arose that the company was not providing the correct amount of prison staff required under a contract with the state. The auditor's office ultimately found MTC failed to provide enough workers to ensure the safety of inmates and prison employees, but the company was still paid by the state as if it had.
In November 2022, White issued a $1.9 million demand to MTC, saying the company had nearly 12,000 unfilled mandatory shifts between 2017 and 2020 at the prison in Marshall County. White said MTC failed to tell the state's Department of Corrections that prison staffing had fallen below minimum levels required by the contract.
MTC communications director Dave Martinson said in November that the company paid vacancy penalties under the terms of the Marshall County Correctional Facility contract, which was amended by the state in December 2017. Martinson said the penalties were deducted from the company's monthly invoices to the department.
The Associated Press emailed questions to MTC on Monday about why the company returned more money than the state auditor demanded. The company's current communications director, Emily Lawhead, said in a statement that MTC has worked closely with the Mississippi Department of Corrections for the past decade "and has had an open and transparent partnership."
Lawhead said the COVID-19 pandemic exacerbated staffing challenges in prisons and the department gave MTC permission to use staffing money to increase wages, pay incentive bonuses and for "other alternatives to deal with the situation."
"Because the contract states that funds for unfilled positions should be returned to the state, and despite previous understandings, MTC voluntarily returned the $5.1 million," Lawhead said. "We will continue to work hard to provide the highest level of services to the State of Mississippi."
White said he would continue the investigation into the other two Mississippi prisons operated by MTC — East Mississippi Correctional Center near Meridian and Wilkinson County Correctional Facility near Woodville.
White said the Mississippi Attorney General's Office, which makes decisions on suing or prosecuting cases, has the auditor's findings from the November investigation.