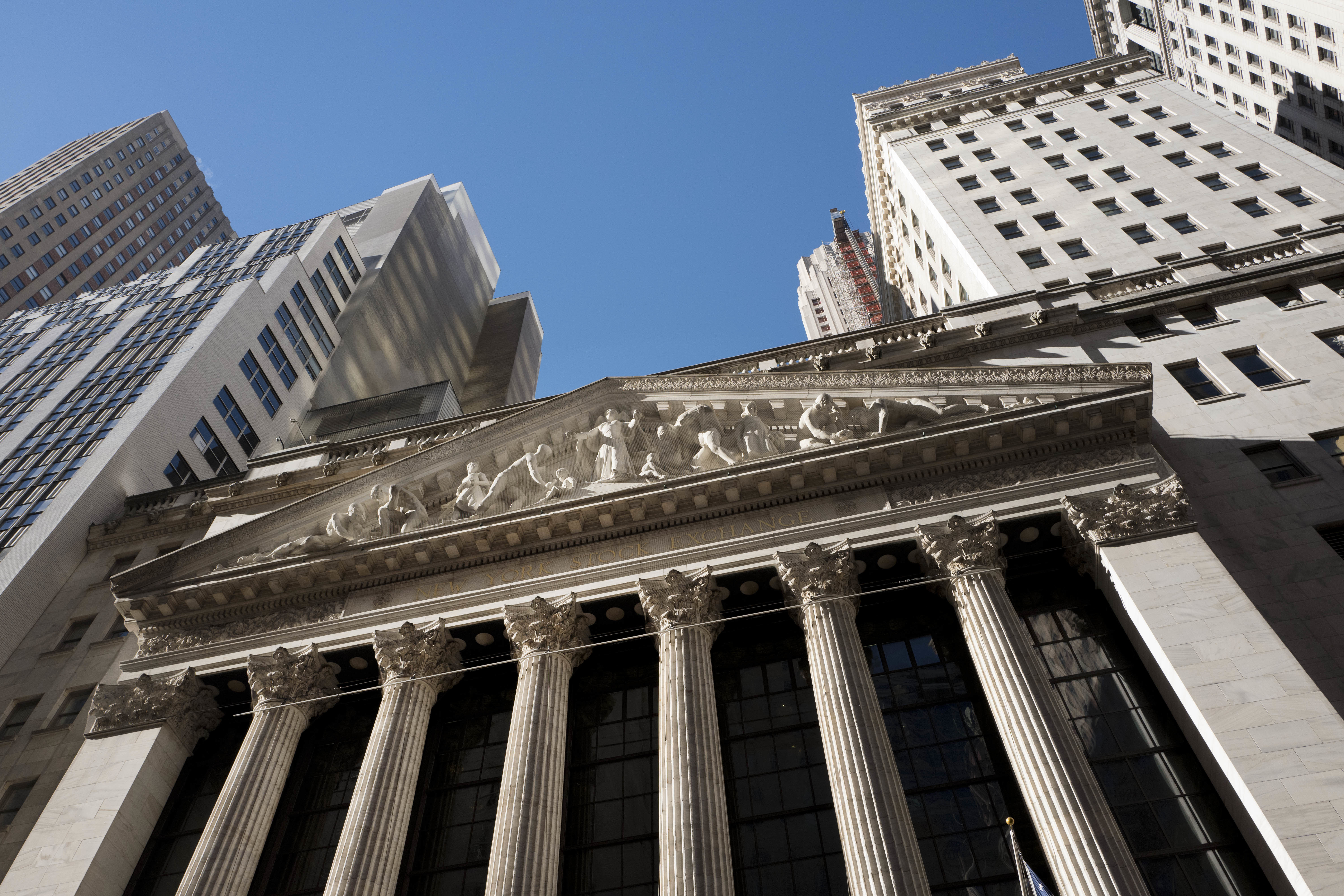 By MARLEY JAY
Associated Press

NEW YORK (AP) — After a weak start, U.S. indexes are higher Tuesday as retailers and smaller companies climb and investors applaud strong second-quarter results from health care products giant Johnson & Johnson and financial services company Charles Schwab. Netflix is plunging after the streaming video company gained fewer subscribers than Wall Street had hoped in its latest quarter and also projected weak results over the next three months.
KEEPING SCORE: The S&P 500 index rose 5 points, or 0.2 percent, to 2,803 as of 11:20 a.m. Eastern time after it dropped 9 points at the start of trading. The Dow Jones Industrial Average gained 15 points, or 0.1 percent, to 25,079. The Nasdaq composite picked up 12 points, or 0.2 percent, to 7,818. The Russell 2000 index of smaller-company stocks rose 7 points, or 0.5 percent, to 1,686.
ARE YOU STILL WATCHING? Netflix's weak subscriber totals have the stock on track for its biggest loss in two years. It's down 8.1 percent to $367.51. The company has regularly beaten its own subscriber forecasts but failed to do so in the second quarter and its third-quarter estimate was lower than analysts expected. Even with Tuesday's loss, the stock is up more than 90 percent this year.
BAND-AID: Johnson & Johnson's second-quarter profit grew thanks to better results from its prescription drug business, and it posted higher sales than analysts expected. The stock gained 4 percent to $129.73, which helped household goods companies fare better than the rest of the market. Charles Schwab climbed 3.8 percent to $53.02 after it surpassed Wall Street forecasts in the latest quarter.
SHOPPING, NOT DROPPING: Retailers contributed to the market's recovery as PVH, the parent company of Tommy Hilfiger and other brands, gained 2.2 percent to $151.29 and Ralph Lauren rose 2.2 percent to $132.78. Discount store operator Dollar tree added 0.9 percent to $86.85 and Target gained 0.7 percent to $77.73. Amazon rose as it said sales in the first hours of its annual Prime Day promotion improved compared to last year in spite of technical problems. The company said it's resolving those issues. The stock rose 0.9 percent to $1,838.40.
INSURER GETS QUEASY: UnitedHealth, the largest U.S. health insurance company, once again beat expectations in the latest quarter and raised its annual profit forecast. But the company's spending on medical costs was higher than analysts expected, and the stock lost 3.4 percent to $248.13. Investors worried that other health insurers would have similar problems. Humana slid 2.1 percent to $309.04 and Anthem gave up 1.3 percent to $245.17.
Advertising companies also traded lower after Omnicom said its business in North America decreased in the second quarter and its U.K. business also shrank. The advertising conglomerate lost 8 percent to $71.83 and Interpublic Group shed 4.8 percent to $22.56.
FED COMMENT: Federal Reserve Chairman Jerome Powell is delivering a positive view of the economy and says he expects the Fed to keep gradually raising interest rates. Powell is testifying before Congress on Tuesday and investors will look for clues about the Fed's approach toward raising interest rates. In a statement released before his testimony began, Powell said the Fed believes the economy will stay strong and inflation will remain at around 2 percent for the next few years.
EU-JAPAN DEAL: The European Union and Japan signed a broad trade deal Tuesday that will eliminate nearly all tariffs. Their agreement covers a third of the global economy and more than 600 million people. Prices of European wine and pork will fall for Japanese consumers. Japanese machinery parts, tea and fish will get cheaper for Europe. The deal has been in the works for years and contrasts with the more protectionist approach of U.S. President Donald Trump.
BONDS: Bond prices were little changed. The yield on the 10-year Treasury note remained at 2.86 percent.
ENERGY: Benchmark U.S. crude lost 0.9 percent to $67.44 a barrel in New York. Brent crude, used to price international oils, lost 0.3 percent to $71.64 a barrel in London.
CURRENCIES: The dollar rose to 112.74 yen from 112.30 yen. The euro fell to $1.1693 from $1.1714.
OVERSEAS: Germany's DAX jumped 0.9 percent and the CAC 40 in France added 0.2 percent. The British FTSE 100 index rose 0.4 percent. Japan's benchmark Nikkei 225 gained 0.4 percent after reopening from a public holiday. South Korea's Kospi lost 0.2 percent and Hong Kong's Hang Seng shed 1.3 percent.