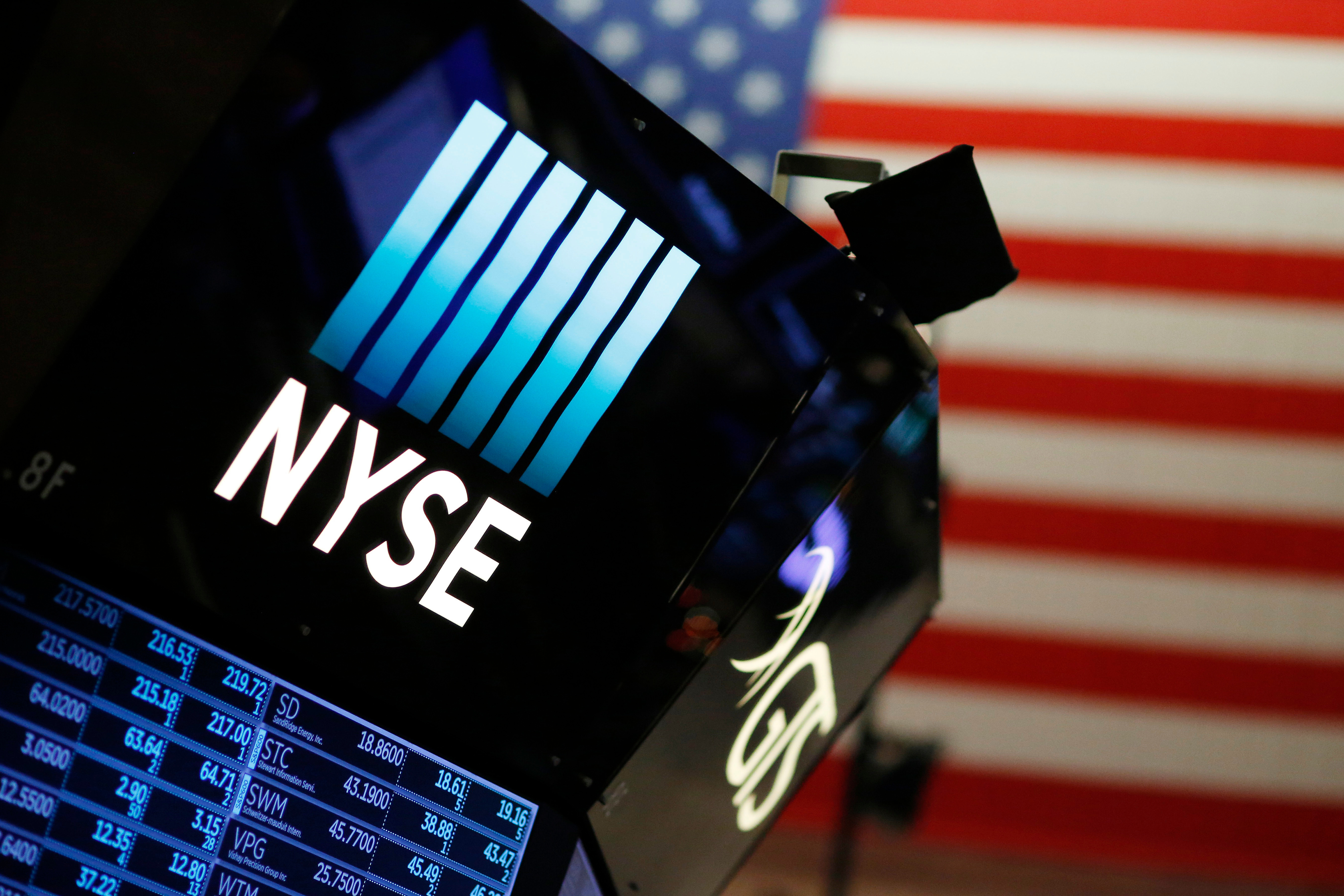 By ALEX VEIGA
Associated Press

Technology companies led U.S. stocks broadly higher in afternoon trading Thursday, turning major indexes higher for the week. Health care stocks and consumer-focused companies also posted solid gains as traders returned from the Independence Day holiday. The market was rallying even as global trade tensions appeared set to ratchet up Friday, when U.S. tariffs on
billions in Chinese imports were set to kick in.
KEEPING SCORE: The S&P 500 index rose 20 points, or 0.8 percent, to 2,733 as of 1:23 p.m. Eastern Time. The Dow Jones industrial average gained 176 points, or 0.7 percent, to 24,351. The Nasdaq added 70 points, or 0.9 percent, to 7,573. The Russell 2000 index of smaller-company stocks picked up 10 points, or 0.7 percent, to 1,671.
THE QUOTE: "It feels like the market is responding … to stronger economic data and some easing of the trade tensions overnight and focusing a bit more on fundamentals and a bit less on the ongoing concerns about trade," said Christine Scalley, U.S. equity strategist at J.P. Morgan Private Bank.
U.S.-CHINA TRADE TIFF: On Friday the U.S. is set to impose a 25 percent tariff on $34 billion worth of Chinese imports. And China is expected to strike back with tariffs on a similar amount of U.S. exports. The big question is how far the two countries will go in their dispute over trade. On Thursday in China, Commerce Ministry spokesman Gao Feng hit back at "threats and blackmail" ahead of the planned U.S. tariff hike. He added that China would be forced to fight back to protect its own interests. Meanwhile, a German newspaper report suggested that the U.S. may propose reducing impending tariffs on auto imports from the European Union to zero.
ECONOMIC DATA: Investors got some encouraging U.S. economic data Thursday. The Institute for Supply Management issued data indicating that U.S. service firms expanded at a surprisingly strong pace in June. Separately, Payroll processor ADP said private U.S. employers added 177,000 in June. The Labor Department is due to release its June job and wage data Friday.
TECH RALLY: Technology stocks posted solid gains. Qorvo climbed 5.9 percent to $81.98.
HEALTHY MOVE: Several health care sector stocks also helped lift the market. Regeneron Pharmaceuticals gained 2.4 percent to $362.37.
CHECKERED FLAG: International Speedway added 2.2 percent to $46.37 after the car racing and entertainment company posted earnings and revenue that came in ahead of analysts' forecasts.
TURBULENT TAKEOFF: Shares in Brazilian jet maker Embraer tumbled 10 percent to $23.59 on news that the company will form a joint venture with Boeing that would push the U.S. aerospace giant more aggressively into the regional aircraft market. The new company has faced heavy scrutiny from lawmakers in Brazil. Boeing shares gained 0.2 percent to $333.54.
TUNED OUT: TiVo slid 4.5 percent to $13.23 after the digital video recorder pioneer said its
CEO has resigned to pursue another opportunity.
BOND YIELDS: Bond prices fell. The yield on the 10-year Treasury rose to 2.84 percent from 2.83 percent late Tuesday.
ENERGY: Benchmark U.S. crude slid 86 cents, or 1.2 percent, to $73.28 per barrel in New York. The contract settled at $74.14 a barrel on Tuesday, after rising to over $75 a barrel in early trading. Brent crude, used to price international oils, dropped 23 cents to $78.01 per barrel in London.
CURRENCIES: The dollar rose to 110.67 yen from 110.62 yen on Tuesday. The euro strengthened to $1.1690 from $1.1652.
MARKETS OVERSEAS: Major indexes in Europe rallied following a German newspaper report saying that the U.S. may propose reducing auto tariffs to zero. Germany's DAX jumped 1.2 percent and France's CAC 40 climbed 0.9 percent. Britain's FTSE 100 gained 0.4 percent.
In Asia, markets were subdued after China reaffirmed its determination to protect its interests in a rancorous trade dispute with Washington. Japan's Nikkei 225 index fell 0.8 percent, while Hong Kong's Hang Seng index closed 0.2 percent lower.