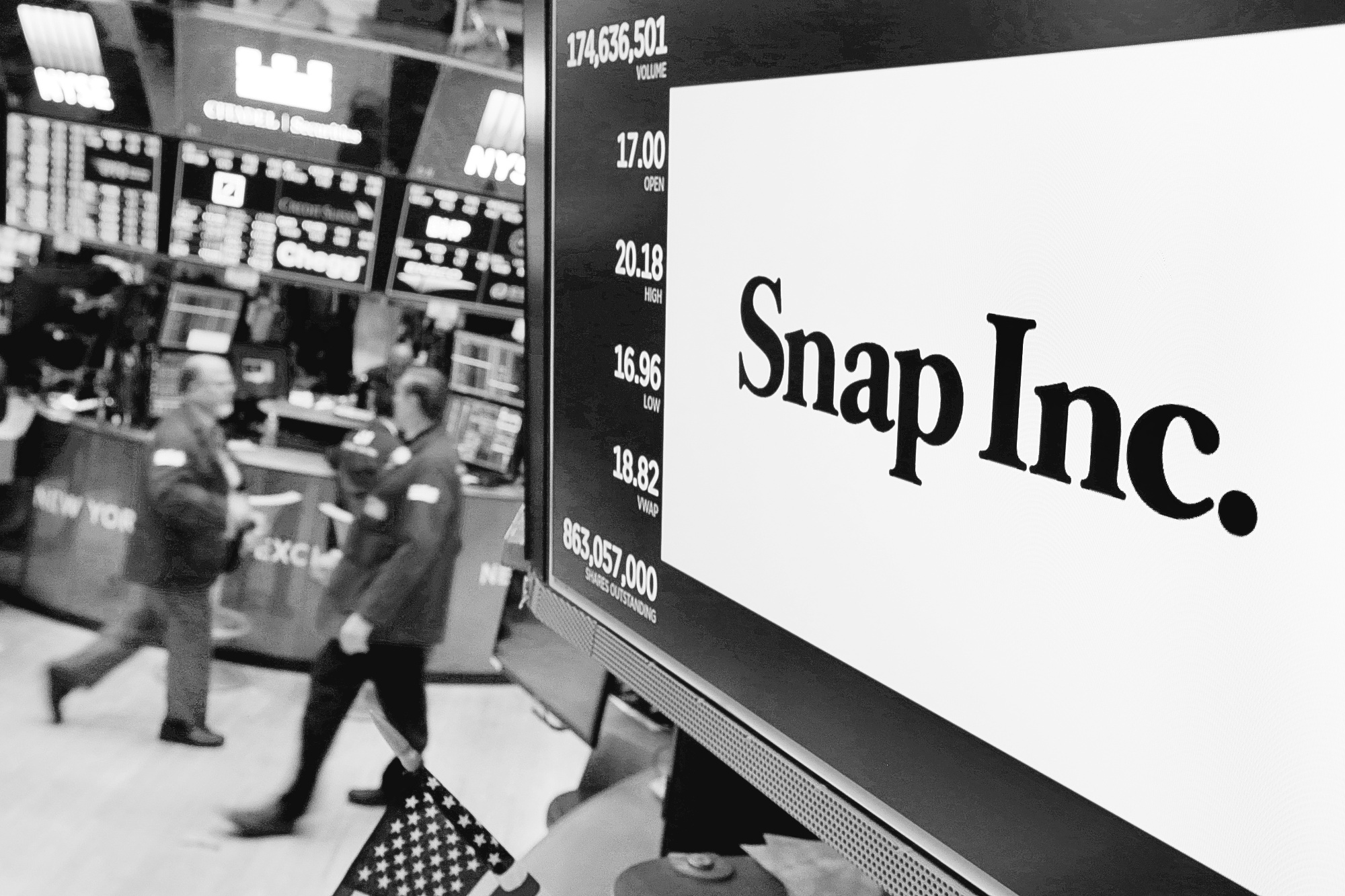 By MARLEY JAY
AP Markets Writer
NEW YORK (AP) — Stocks have spent the day bobbing up and down and are mostly higher in late trading Wednesday. Industrial companies and banks are climb, while technology companies are down and energy firms are slumping along with oil prices.
After a slightly lower open, stocks recovered within the first few minutes of trading, only to slip and briefly turn lower. By mid-afternoon they were higher again.
The Standard & Poor's 500 index climbed 11 points, or 0.4 percent, to 2,707 as of 3:30 p.m. Eastern time. The Dow Jones industrial average added 237 points, or 1 percent, to 25,150. It rose as much as 381 points earlier. The Nasdaq composite fell 9 points, or 0.1 percent, to 7,106. Two stocks rose for every one that fell on the New York Stock Exchange.
After two steep plunges, including its worst loss in six and a half years, followed by gains Tuesday, the S&P 500 is down 5.8 percent from its most recent record high set on January 26.
Wednesday's swing was significant, but was dwarfed by the lurching moves the market has made over the last few days. The Dow plunged 1,175 points Monday, and on a wild day Tuesday, it dove to an early loss of 567 points and then wound up with a gain of 567 points.
Global markets mostly rose and appeared calmer Wednesday. Germany's DAX was up 1.6 percent while the British FTSE 100 index rose 1.9 percent. The CAC 40 in France picked up 1.8 percent. Hong Kong's Hang Seng fell 0.9 percent while Japan's Nikkei 225 stock average closed up 0.2 percent. The Kospi in South Korea fell 2.3 percent.
While markets have steadied somewhat, investors are still far more nervous than they were just a few days ago. The VIX index, which is called Wall Street's "fear gauge" because it measures how much volatility investors expect in the future, is currently at 25, about double where it was two weeks ago. It spiked above 50 early Tuesday.
"The markets had blinders on," said Invesco Chief Global Markets Strategist Kristina Hooper. "I thought it was almost alarming that markets weren't considering that, for example, we have a different (Federal Reserve) in 2018 that could be more hawkish."
Stocks tumbled after the Labor Department said Friday that workers' wages in January at their fastest pace in eight years. While that's good for the economy, Hooper noted that higher pay to workers can reduce corporate profits, and company profits are the stock market's fuel. And it can take a long time for workers to start spending more money after they get a raise, but higher pay starts hurting corporate profits much faster.
There were few signs investors were avoiding stocks entirely. Bond prices edged lower. The yield on the 10-year Treasury note rose to 2.85 percent from 2.81 percent. The price of gold fell $14.90, or 1.1 percent, to $1,314.60 an ounce and silver lost 34 cents, or 2.1 percent, to $16.24 an ounce.
Precious metals prices climbed in December and January and have actually decreased over the last few days.
Individual news from companies took center stage again. Wynn Resorts jumped $13.60, or 8.3 percent, to $176.82 after Steve Wynn resigned as chairman and CEO. The Wall Street Journal reported last month that a number of women accused Wynn of sexual harassment or assault, and said Wynn paid $7.5 million to settle one such case.
He has denied the accusations but said he could not be effective in his corporate positions in the face of those allegations. Wynn stock has fallen 12.5 percent since the Journal's report.
Energy companies continued to tumble as oil prices sank. Benchmark U.S. crude dropped $1.60, or 2.5 percent, to $61.79 a barrel in New York. Brent crude, the international standard for oil prices, lost $1.35, or 2 percent, to $65.51 a barrel in London. That came after the U.S. government said oil production jumped last week, raising concerns about an increase in the supply of crude. Supplies of gasoline and diesel also rose, further pressuring prices.
Newspaper publisher Tronc soared $3.56, or 19.7 percent, to $21.66 after it agreed to sell the Los Angeles Times and a group of other newspapers to Dr. Patrick Soon-Shiong, a major Tronc shareholder and former board member, for $500 million. The Los Angeles Times has endured a great deal of turmoil recently. It has changed its top editor three times in the last six months and its publisher was put on unpaid leave after it was reported he was a defendant in two sexual harassment lawsuits before he joined the paper.
Snap, the parent of Snapchat, the disappearing-message application, rose $6.28, or 44.7 percent, to $20.34 after it reported strong user growth and greater-than-expected revenue in the fourth quarter. The stock went public in March and traded above $29 a share shortly after its initial public offering.
In other commodities trading, wholesale gasoline fell 4 cents to $1.77 a gallon. Heating oil lost 5 cents to $1.93 a gallon. Natural gas skidded 6 cents to $2.70 per 1,00 cubic feet. Copper fell 10 cents, or 3.2 percent, to $3.09 a pound.
The dollar edged up to 109.42 yen from 109.33 yen. The euro fell to $1.2276 from $1.2392.