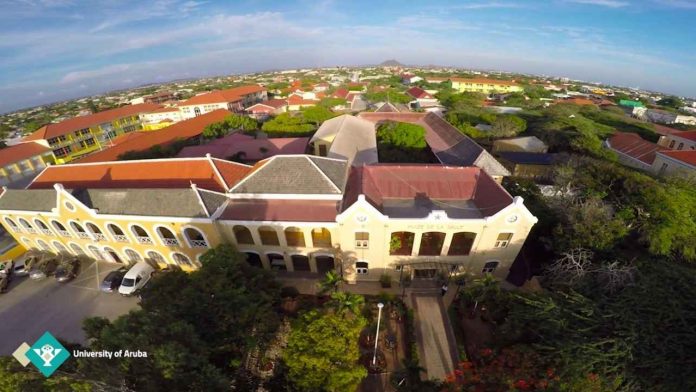 While we'd love to invite you to a traditional open house on our beautiful campus, University of Aruba (UA) is committed to safety during these difficult times.
With respect to the health and safety of our wonderful community, the UA will be hosting a Virtual Open Day this year. We invite you to join us on November 5th, from 6pm – 8:30pm for an evening of information. Prospective students, from all walks of life, are encouraged to register at: https://mailchi.mp/ua/vod.
UA proudly offers six, diverse major areas of concentration as well as a revolutionary Academic Foundation Year that allows first year students to unlock their full educational potential. UA offers a diverse range of career-oriented, extra-curricular activities, mentoring and programs that promote overall health, well-being and personal growth. Students also have opportunities to study abroad with our global Erasmus partners.
During our Virtual Open Day you'll be able to stop by an information booth, download brochures, access videos and chat with our esteemed faculty.
During these tumultuous times, UA's commitment to offering an exceptional, affordable education has never wavered. An education is the one thing that can never be taken away from you and it's never too late to begin. Come see what you can achieve at the University of Aruba.
This virtual platform allows you to explore our faculties, meet our staff and get a sense of what you can achieve at UA. We invite you to browse through or website http://www.ua.aw/ or join us on our social media platform Facebook and Instagram.
Can't wait to meet you next week Thursday! Mark your calendar!
Stay connected to your dreams!