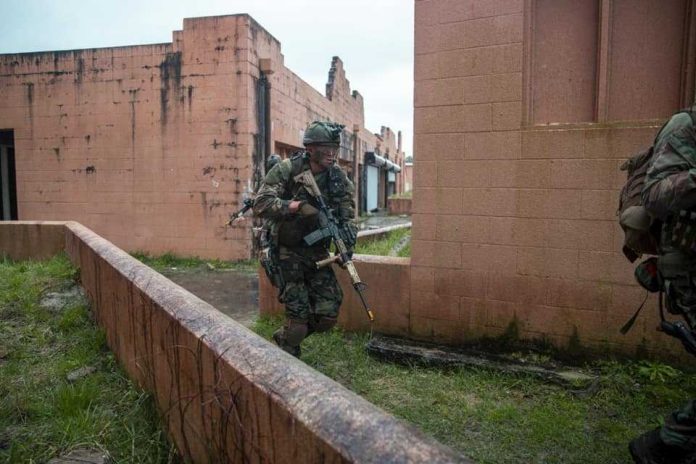 Dutch marines from the Caribbean have undergone an intensive and special exercise. For the past 3 weeks, they trained in the United States at Camp LeJeune in North Carolina, among other things such as helicopters and planes. They worked together with the American colleagues.
Marines from 32 Raiding Squadron Aruba and Detachment St. Maarten were guests of II Marine Expeditionary Forces in North Carolina. There they had the opportunity to practice at the unique training location Camp LeJeune. For example, they could train at squadron level in urban areas with helicopters and airplanes which are capabilities that they don't have in the Caribbean.
Challenges
The different environment presented completely new challenges, Captain Mark Brouwer, exchange officer in the US saw. "Think of interoperability with communication systems and the exchange of intelligence from command structures. These challenges only emerge during implementation. "
The Dutch and American Marines train several times a year. This is not only to emphasize the strong bonds, but also to exchange experiences. "It is educational to train with allies. They always hold up a mirror to you", Brouwer emphasizes.
Worth it
Exercise Caribbean Urban Warrior 21 was instructive in that respect, says Major Dennis van Huizen, commander of the exercise unit. "The integration with means of transport and reconnaissance teams was an absolute advantage. This was very rewarding. I am very happy that we were able to do this exercise in these uncertain times. "
The Dutch troops are currently preparing to return to their home base. Because of COVID-19, they were quarantined in advance and tested extensively.