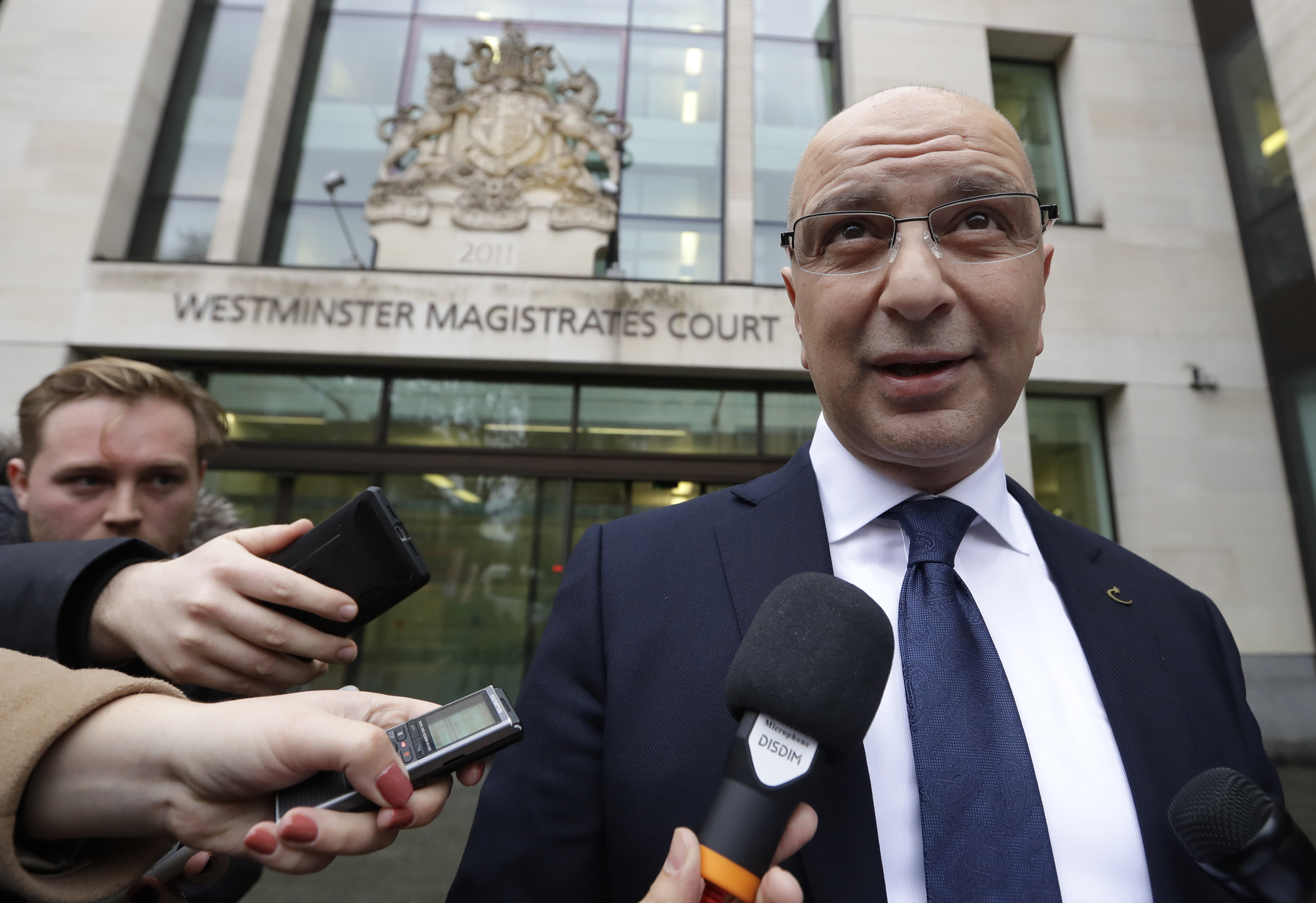 A British judge on Wednesday rejected the Turkish government's request to extradite a prominent critic of President Recep Tayyip Erdogan, calling the case "politically motivated."
Judge John Zani refused to extradite Hamdi Akin Ipek, 54, a media tycoon whose newspapers and television stations were seized by the Turkish leadership after the attempted coup against Erdogan in 2016.
The case marked the first time an English court was asked to rule on the legality of a Turkish government crackdown on those linked to the exiled preacher Fethullah Gulen, who is accused of orchestrating the coup but has denied it. "I am satisfied that this is a politically motivated prosecution," Zani said during a hearing at Westminster Magistrates Court.
Zani said returning Ipek to Turkey would risk violating the European Convention of Human Rights, which states that no one should be subjected to torture or punishment that is "inhuman or degrading."
The Turkish government claims Ipek and his Koza-Ipek group financed terrorism and produced propaganda. Justice Minister Abdulhamit Gul called the court's rejection of Ankara's extradition request "unacceptable."
Gul said on Twitter that Turkey's extradition request was based on "international laws and conventions" but that the British court was influenced by politics. "Our expectation from Britain is to return fugitive terrorists … as required by laws and conventions, and through this way, to show its friendship and alliance (with Turkey)," he wrote. Ipek, who has lived in Britain since 2015, was arrested and his passport confiscated in May following the extradition request. He told reporters the situation had been stressful, even though he was confident the British courts would protect him.
"The Turkish government has waged a campaign of harassment and intimidation against me, my family and my employees for the past three years for no other reason than I am perceived as an opponent of the Erdogan regime," he said. Noting that his brother has been imprisoned in Turkey, Ipek said his case highlighted the cases of many businessmen, judges, civil servants and journalists "unable to make their case due to the collapse of democracy and the rule of law in Turkey."q
By DANICA KIRKA
Associated Press