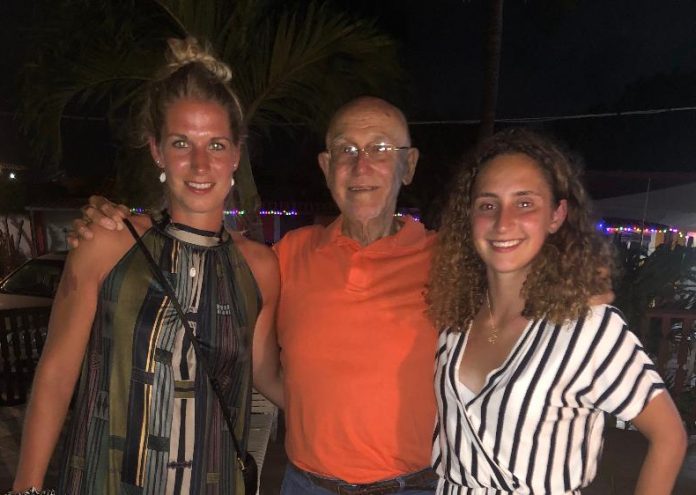 Kelly Zeeman and Soraya Verhoeve, two stars of the Dutch Ajax women's professional football team are currently spending their vacation in Aruba.
Kelly Zeeman (17) of the Dutch national team, winner of the European Championship 2018.
Kelly, an attacking midfielder, is recovering from a surgery to repair a knee that was damaged during a training session in October 2018. "This is a terrible blow for the team", according to Benny Nihom, the team's trainer. "We are talking about months lost." Meanwhile Kelly signed a renewal of her contract with Ajax thru the 2010 – 2021 season.
As member of the Dutch national team that won the EK Europe Cup for the first time ever, Kelly was awarded the honorific Knight in the Order of Oranje Nassau. Kelly has played in 24 international games.
Soraya plays wingtip in the Ajax team. She played for the Dutch national team that won the O19 (<19) EK – Europe Cup in Slovakia in 2016. At the end of that year Soraya damaged the crotch bands
Soraya Verhoeve (18) played in the Dutch team that won the O19 (<19) EK – Europe Cup 2016 Champioship in Slovakia and was out of action for about nine months. "These were difficult and painful months for me, physically and psychologically." According to Soraya, nothing is more painful for a professional sportswoman than to have to sit on the sidelines and watch her team run onto the playing field to compete in an important match.
In a Dutch TV program where she was interviewed last October, Soraya, whose mother is Aruban, mentioned with pride her Aruban heritage and named Aruba as her favorite vacation destination.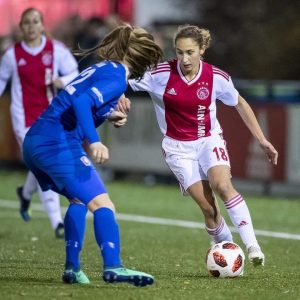 Soraya and Kelly are spending two weeks at the home of friends of Soraya's parents. To keep their muscles in shape, they train six mornings a week at the gym in the Guillermo Prospero Trinidad Stadium, and swim every day at one of the beautiful beaches of Aruba.
Aruba Today wishes Soraya Verhoeve and Kelly Zeeman a pleasant and relaxing vacation on our island.Q
By Clyde Harms. Photo Courtesy Kelly Zeeman.