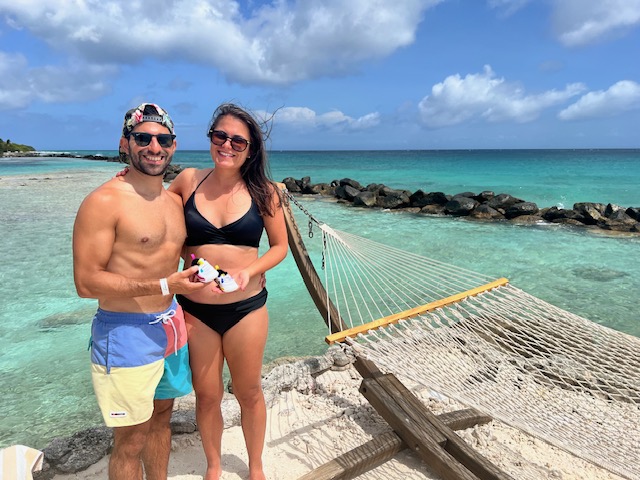 After 35 years of the Palma family coming to Aruba, the granddaughter Tulsi Griffiths Palma and her husband Luis Mayorga Sequeira, flew across the world to the Happy Island of Aruba, from their present home in Taiwan for a special surprise. They announced the arrival of their first baby due in January 2024 to her parents Carolina and Kenneth Griffiths and grandparents Ricardo and Carolyn Palma.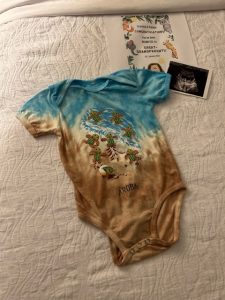 Tulsi (33) is a senior international teacher at the Taipei American School (TAS) and Luis (34) is developing his own trading business with Latin American countries.
The Palmas usually stay at their timeshare in Casa del Mar. Around seven years ago, over 40 members of the Palma clan got together in Aruba, their favorite place for a family vacation.