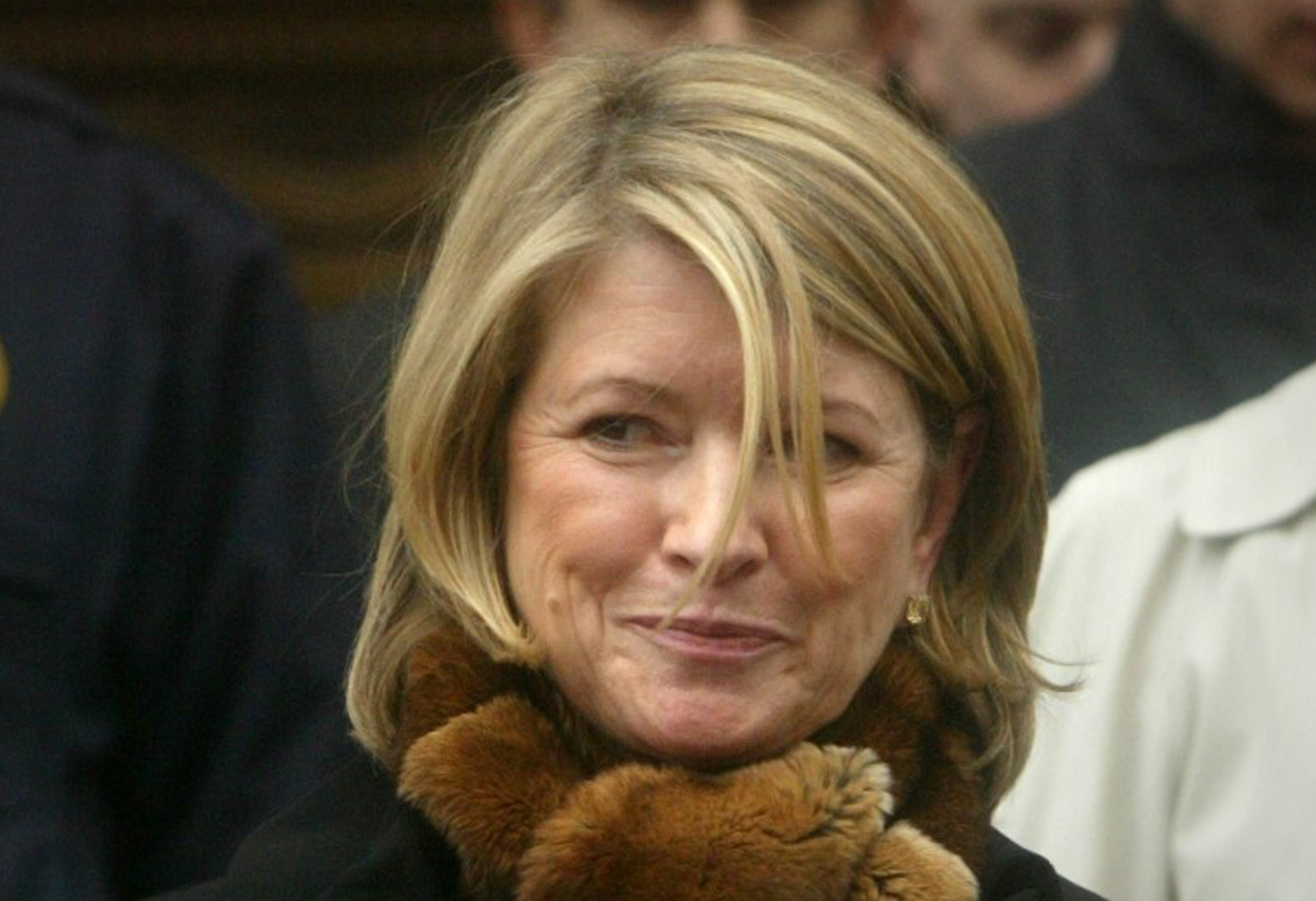 By JILL COLVIN
DARLENE SUPERVILLE
Associated Press

WASHINGTON (AP) — President Donald Trump on Thursday pardoned a conservative commentator he claims "was treated very unfairly by our government!" and announced he's thinking about clemency for Martha Stewart and former Illinois Gov. Rod Blagojevich, among "lots" of other people. "What they did to him was horrible," Trump told reporters, speaking of his decision to clear the name of Dinesh D'Souza, who had pleaded guilty to campaign finance fraud.
It was the latest example of Trump trying to right a perceived wrong with his presidential pardon power, and a move that makes ever clearer that, in the Trump administration, the odds of a pardon have heavily favored those with a celebrity backer, those who have become a cause celebre among conservatives and those with a reality TV connection. Trump has been particularly drawn to cases where he believes there was a political motivation to the prosecutions — a situation that may remind him of his own predicament at the center of special counsel Robert Mueller's investigation into Russian election meddling, which he insists is nothing but a "witch hunt."
On Thursday, Trump said he was seriously considering commuting the sentence of Blagojevich, the Democratic former governor serving a 14-year prison sentence on numerous counts of corruption, including trying to sell the U.S. Senate seat that was vacated by Barack Obama. The president also said he was considering a pardon for Stewart, the celebrity lifestyle guru who served a stint in federal prison after being convicted of charges related to a stock sale. Both had connections to Trump's "Celebrity Apprentice" reality television show: Blagojevich was a contestant in 2010 and Stewart hosted the 2005 spinoff series, "The Apprentice: Martha Stewart."
Hours earlier, Trump said on Twitter he would pardon D'Souza. An outspoken critic of Obama, D'Souza claimed his prosecution by the Obama Justice Department was politically motivated.
Trump has issued five pardons as president: The first went to former Arizona sheriff Joe Arpaio, a top Trump supporter during the 2016 campaign, who was spared the prospect of serving jail time after a conviction stemming from his use of racially targeted immigration patrols. Next came Navy sailor Kristian Saucier, who had taken photos of classified portions of a submarine. Trump often mentioned Saucier's case on the campaign trail as he criticized his former Democratic rival, Hillary Clinton, for her use of a private email server.
Saucier had claimed his prosecution was driven by sensitivity about classified information driven by Clinton's case. Next came former White House aide I. Lewis "Scooter" Libby. A former top aide to Vice President Dick Cheney, Libby was convicted of lying to investigators and obstruction of justice following the 2003 leak of the covert identity of a CIA officer. The Libby case was taken up by conservatives who argued he was the victim of an overly zealous and politically motivated prosecution by a special counsel. That pardon, especially, was seen as a sign that Trump might be willing to pardon former aides caught up in the Mueller inquiry.
Trump has also been moved by cases championed by celebrities. Last week, he pardoned Jack Johnson, boxing's first black heavyweight champion, whose case had been brought to his attention by actor Sylvester Stallone. And on Wednesday, he met with reality TV star Kim Kardashian, who urged him to pardon Alice Marie Johnson, a woman serving a life sentence for drug offenses. Trump's predecessors largely relied on a formal, Department of Justice process to identify those deserving of clemency. None of the clemencies that Trump has granted have come through the front door of the Justice Department's Office of the Pardon Attorney, which typically assists the president in exercising his pardon power.
Instead they've been brought to the president by White House lawyers, advisers and outside confidants and celebrities, according to a senior White House official, who said there are dozens of pardons currently under consideration by White House attorneys and the president.
The official said Trump has prioritized actions that have personally affected him — noting he's been particularly drawn to cases where he believes there was political motivation to the prosecutions. In its latter years, the Obama administration searched for candidates like nonviolent drug offenders and those affected by mandatory minimum sentencing policies, viewing clemency as a tool to promote policy goals. There is no such systematic review by the Trump White House.
But White House press secretary Sarah Huckabee Sanders said it was unfair to suggest the only people winning pardons under Trump are those connected to him or with a celebrity backer. "Certainly, something has to be brought to his attention and if somebody has the ability to do that it would help, but the president is making decisions based on the merits of the individual cases and what he thinks is the right thing to do," she said. "There's a process, but ultimately the president has the power and the authority to make a decision and he does."
Since the beginning of his presidency through May 7, Trump received 570 requests for pardons and about 2,306 requests for commutation of sentences. But because there were pending requests at the end of the Obama administration, the total number of requests for pardons pending before Trump is 2,271 and 8,932 for commutation. Trump has denied dozens of pardon and commutation requests, while thousands of petitions have been closed without presidential action. Kevin Ring, president of Families Against Mandatory Minimums, which worked with the Justice Department during the Obama administration to help identify candidates for clemency, said that many are torn over Trump's decision-making process, which appears to be more haphazard than in the past.
"Nobody wants to criticize displays of mercy because we think they're so sorely lacking, but most of these wouldn't be on anyone's 'Top 10′ list of people who have been mistreated by the system," Ring said. Others were more critical. "The President's ad hoc use of the pardon power is concerning enough. But the possibility that he may also be sending a message to witnesses in a criminal investigation into his campaign is extremely dangerous," tweeted Sen. Mark Warner, D-Va. Trump told reporters Thursday that no one asked him to pardon D'Souza, whose case had become a cause in conservative circles. D'Souza was sentenced to five years' probation in 2014 after pleading guilty to violating federal election law by making illegal contributions to a U.S. Senate campaign in the names of others.
Watchdog groups criticized D'Souza's pardon, saying it signaled contempt for the rule of law.
"Donald Trump has sent a message to his friends and cronies that if you break laws to protect him or attack our democracy, he's got your back," said David Donnelly, president and CEO of Every Voice. Trump is not the only president to draw flak for his pardon decisions. Former President Bill Clinton ignited a major controversy with a last-minute pardon for fugitive financier Marc Rich, the ex-husband of a major Democratic fundraiser. And Gerald Ford pardoned Richard Nixon for his involvement in the Watergate scandal just days after taking over from his predecessor.