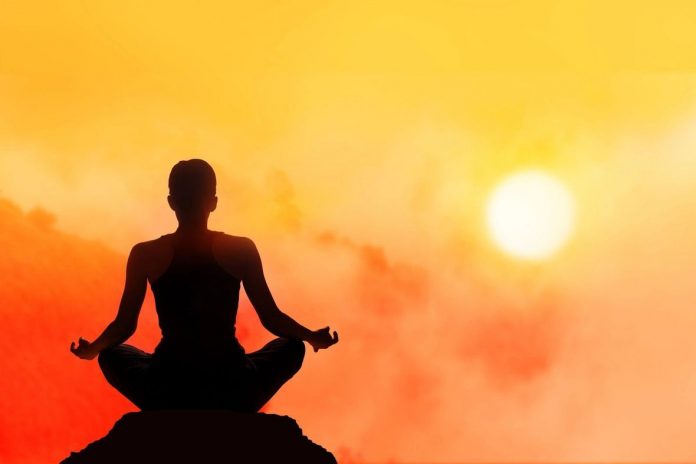 The Brahma Kumaris are a Spiritual movement that originated in Hyderabad, Sindh, during the 1930s. They believe God's purpose is to be the spiritual re-awakening of humanity and the removal of all sorrow, evil and negativity. They do not regard God as the creator of matter, as they consider matter to be eternal. Join their free online live lectures "How to deal with these times of challenges, to overcome fear"  and also Raja Yoga Meditation course live online. All given by Brahma Kumaris Center in Tampa.
Online events for April
Feed the Soul – Now More so Than Ever

Tuesdays, April 7, 14, 21, and 28

7:00 – 8:30pm

You are what you, the spirit, eat. Join us and nourish the soul with a balanced spiritual diet. This four-part series will explore: What is the most valuable thing you can feed the soul during the current crisis? How to practice stillness in adversity? What makes you resilient during challenges? And how to overcome fear?

In this series, we will provide you a menu of ancient and effective soul "food groups" that not only sustain but empower you during this time. Connect with us virtually and learn a joyful way to absorb spiritual nutrients.
Landscapes of the Spirit

Fridays, April 3, 10, 17, and 24

7:00pm to 8:00pm

Unwind from the stress of the current crisis. Join us and learn to create an inner sanctuary for your spirit. These sessions will be a blend of guided meditations and relaxing music.
Foundation Course in Raja Yoga Meditation

Anecdotal evidence suggests that spirituality is highly valuable to people in times of crisis. This meditation course gives you a clear understanding of the self, God, karma, and the time we are living in. This course will help you re-discover your inner resilience, power, and strength of character. Join us online and learn new attitudes and a new of being in a dramatically altered world.

Saturdays and Sundays for 3 weekends (six sessions)

April 4, 5, 11, 12, 18 and 19

10:00am to 11:30am

OR

Mondays and Wednesdays for 3 weeks (six sessions)

April 6, 8, 13, 15, 20 and 22

7:00pm to 8:30pm