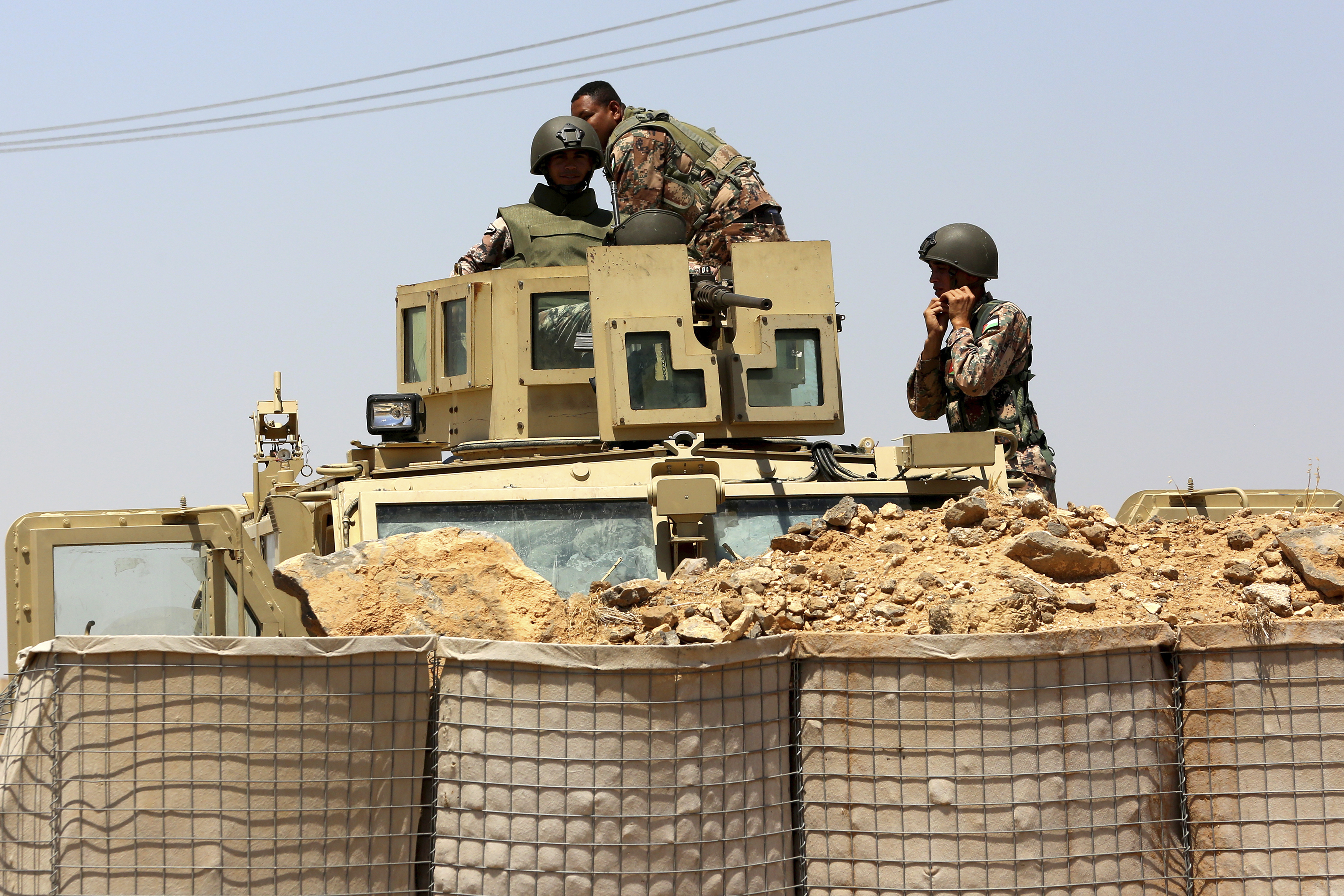 By BASSEM MROUE
FARES AKRAM
Associated Press

BEIRUT (AP) — Most Syrians displaced by recent fighting stranded at the border with Jordan in the country's south have returned to their homes, a U.N. official and a group that closely monitors the Syrian war said Sunday.  The return to areas now controlled by the government came two days after Syrian troops regained control of the Naseeb border crossing with Jordan, along with a long stretch of the border between the two countries. On Saturday Syrian troops hoisted national flags at the border crossing point three years after losing it to rebels.
Syria's government offensive to retake the province of Daraa from insurgents, which began on June 19, has displaced some 330,000 people, many of them heading to the border with Jordan that refused to allow refugees to cross. The fighting in the border area stopped on Friday under a Russian-mediated surrender deal. Anders Pedersen, the top U.N. humanitarian coordinator in Jordan, told reporters Sunday that just 150 to 200 Syrians remained near a key crossing point into Jordan, adding that as "far as we understand they are almost exclusively men."
But the situation "remains very difficult and it's of a huge concern to us," Pedersen told reporters, repeating calls for a cessation of hostilities to allow humanitarian operations and eventually reaching a political settlement to the Syrian crisis. Syrian opposition activists reported intense shelling and airstrikes on the rebel-held village of Um al-Mayadeen, few kilometers (miles) north of the Naseeb border crossing. Hours later, state news agency SANA said troops captured Um al-Mayadeen after a battle with opposition fighters.
Although the main rebel groups in the eastern parts of Daraa province have accepted to hand over their weapons as part of the Russian-mediated deal, some have vowed to continue fighting, mostly in western parts of Daraa and the nearby Quneitra region on the front with the Israeli-occupied Golan Heights. International relief agency CARE said told The Associated Press on Sunday that thousands of displaced Syrians have moved from areas close to the Jordanian border back to towns and villages that recently signed Russian-brokered reconciliation agreements with the Syrian government.
It added that more Syrians are refusing to go back home out of fears of detention or conscription into the army. CARE said that "waves of people have moved to western Daraa" and Quneitra, as the government troops seized control of areas in the southeast of the country. Many families who sought protection from bombardments and shifting front lines continue to live out in the open, CARE said. They "are in desperate need of food, shelter and clean water, which is scarce and prohibitively expensive due to the high demand in densely populated areas," it added.
Pedersen said the U.N. organizations need to respond to the populations in southwest Syria, especially the displaced returning home from the Jordanian border and from near the Golan Heights, where they have fled airstrikes and shelling in the past weeks. "Our biggest concern right now and our biggest ask is to allow us to move in… to reach the populations that we know are in greatest need," Andersen said. The Britain-based Syrian Observatory for Human Rights said some 60,000 Syrians have returned to their homes, while thousands of others fled to another area, also adding that they feared detention by government forces or being drafted to the military.