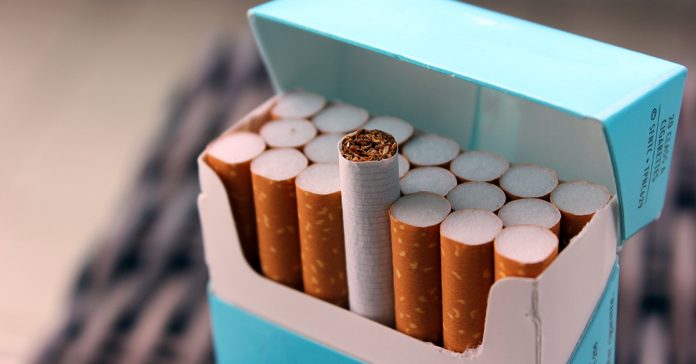 ORANJESTAD – On May 2, 2022, the Tobacco Act came into force after Parliament unanimously approved it on October 26, 2021.
This law prohibits persons under 21 years from purchasing or using tobacco products and working in the immediate vicinity where they sell tobacco-products. The Department of Public Health (DVG) is creating awareness in the community and commerce about the content of this law and will soon begin enforcing compliance.
Eight officials of the Goods Inspection and Hygiene Department of the DVG are trained as Special Investigation Officers (BOA) to enforce this law. They have the authority to enforce compliance with the tobacco law in the form of reporting and fines.
The National Ordinance Restricting Tobacco Products prohibits:
The sale of cigarettes and other tobacco products to persons under 21 years.
The sale of single cigarettes. Cigarettes can only be sold in closed and sealed packs.
Smoking in public places, except in locations with designated smoking areas.
Minors are not allowed to work in establishments where they sell tobacco products.
If you work in a marketplace, people under 21 years, are not allowed to work near separate areas where they sell tobacco products.
Giving away tobacco products.
Smoking in private transport when minors are present in the vehicle.
Smoking on public transport
To sell or give away tobacco products in:
Cultural, arts, medical, government, sports, and educational facilities.
Employers are responsible for protecting employees from cigarette and cigar smoke during working hours and on the job site.
Aruba may have a healthier community, but it requires responsibility and commitment from everyone to take care of themselves, eat healthy, and be active. Keep in mind that tobacco is hazardous to your health.