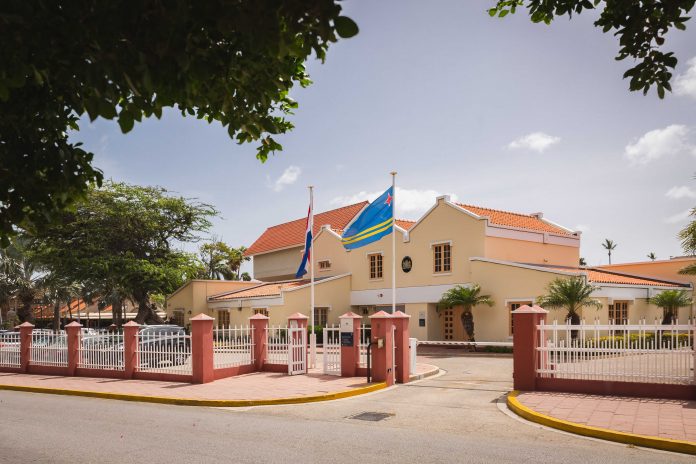 The Governor of Aruba, His Excellency Alfonso Boekhoudt, will start on Monday morning, June 28, 2021 with consultations with advisory bodies and political leaders. During the consultations, the Governor advice on the options for forming a new cabinet, in view of the election results for the States.
Governor Boekhoudt first speaks separately with the chairman of the Advisory Board, Mr Frits Goedgedrag, and the President of the States, Mr Juan Thijsen. After that, the Governor will speak with the from Monday afternoon list leaders of the political parties that have at least one seat on the basis of the provisional election results achieved. This concerns Mrs Evelyn Wever-Croes (MEP), Mr Mike Eman (AVP), Mr Ursell Arends (RAIZ), Ms Marisol Lopez Tromp (MAS) and Mr Miguel Mansur (Accion21).
Subsequently, the Governor will hold consultations with the chairman of the Social and Economic Council, Ms Tisa LaSorte, the Acting President of the Court of Audit, Mr Frederick Nuboer, and with the Aruban member of the Aruba Financial Supervision Board, Mrs. Hellen van der Wal.
The consultations are the start of the formation process to arrive at a new government for Aruba. The consultations are expected to be concluded on Wednesday 30 June. The next step in the The formation process is that the Governor, on the basis of the outcome of the consultations, appoints an informateur and formulates the assignment to this person.