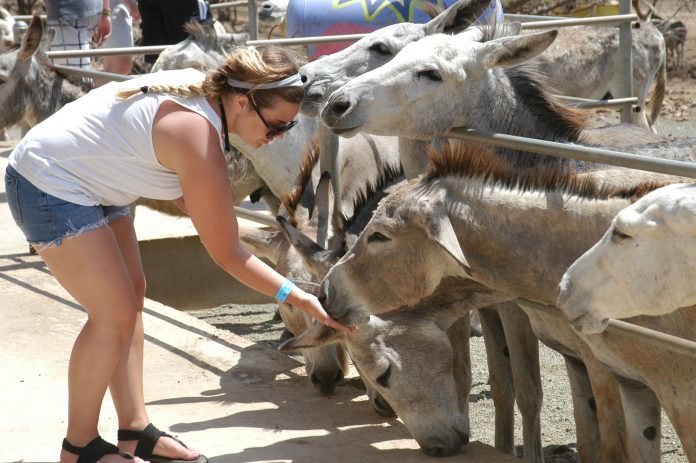 After the obligatory lock-down because of the Corona virus on the island, the Donkey Sanctuary has officially reopened. A visit to the donkeys might be a great idea, combining a learning experience with fun.
Of course the volunteers have kept on working during the lock-down, as the donkeys needed to be fed and cared for and the sanctuary needed cleaning on a daily basis as well.
That is one of the reasons why their clean sanctuary is ready to receive you from 9 am until 4 pm.
During your visit there is a number of rules to adhere to:
* no more than 10 visitors at a time are allowed inside the visitors' center
* there should be a distance of 6 feet between persons
* one visitor at a time is allowed inside our shop
* please use your bank card – preferably no cash money
* wash your hands with soap.
All in all standard rules that you will find everywhere. They will keep you safe and relaxed while visiting the sanctuary. Please come and enjoy your time with their lovely animals. There is no entrance fee.