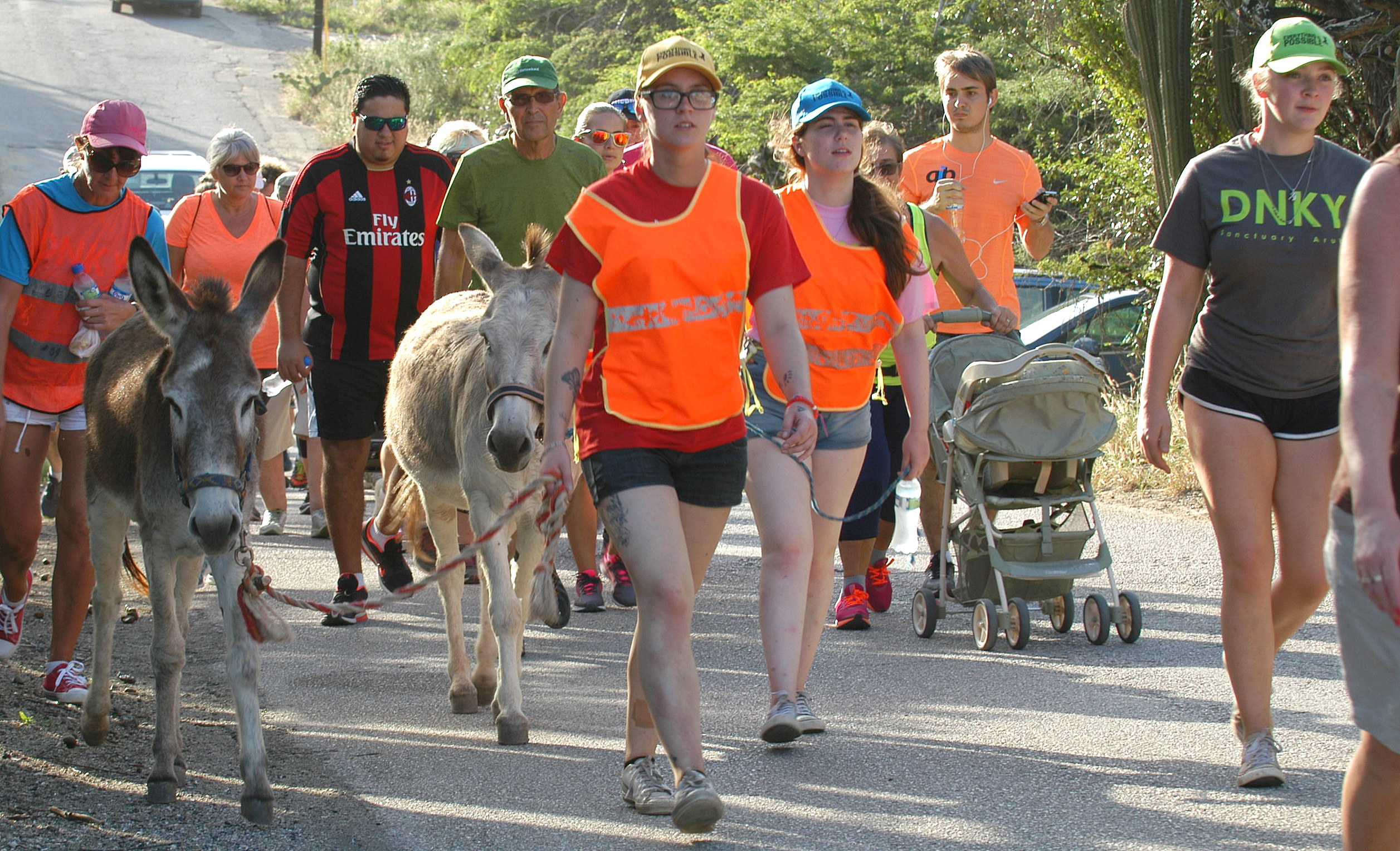 ORANJESTAD ― The legendary Donkey Walk, an annual highlight on the Donkey Sanctury's calendar, is coming up. On Saturday, January 19 the famous 5 K walk will take place. This walk through Aruba's gorgeous countryside will be accompanied by donkeys Diva, Igor and Simba; runners are also welcome to cover the distance.
The route starts at the Sanctuary at Bringamosa and will take participants via Boton, Jan Fleming and the Frenchmen's Pass back to Bringamosa. There will be water and soft drinks along the way and at the finish there will be the customary fresh fruit courtesy of SuperFood.
The start of the Donkey Walk 2019 is at 5 pm; registration is possible starting at 4 pm – both at the Sanctuary at Bringamosa.
For just 10 florins per person, you will be able to support the good work of the Aruba Donkey Sanctuary and be active at the same time. Would you like to know more about the Sanctuary, volunteering or the annual Donkey Walk: please call 00 297 593 2933 or come by in person. More information also at: Facebook Donkey Sanctuary Aruba. You are very welcome!