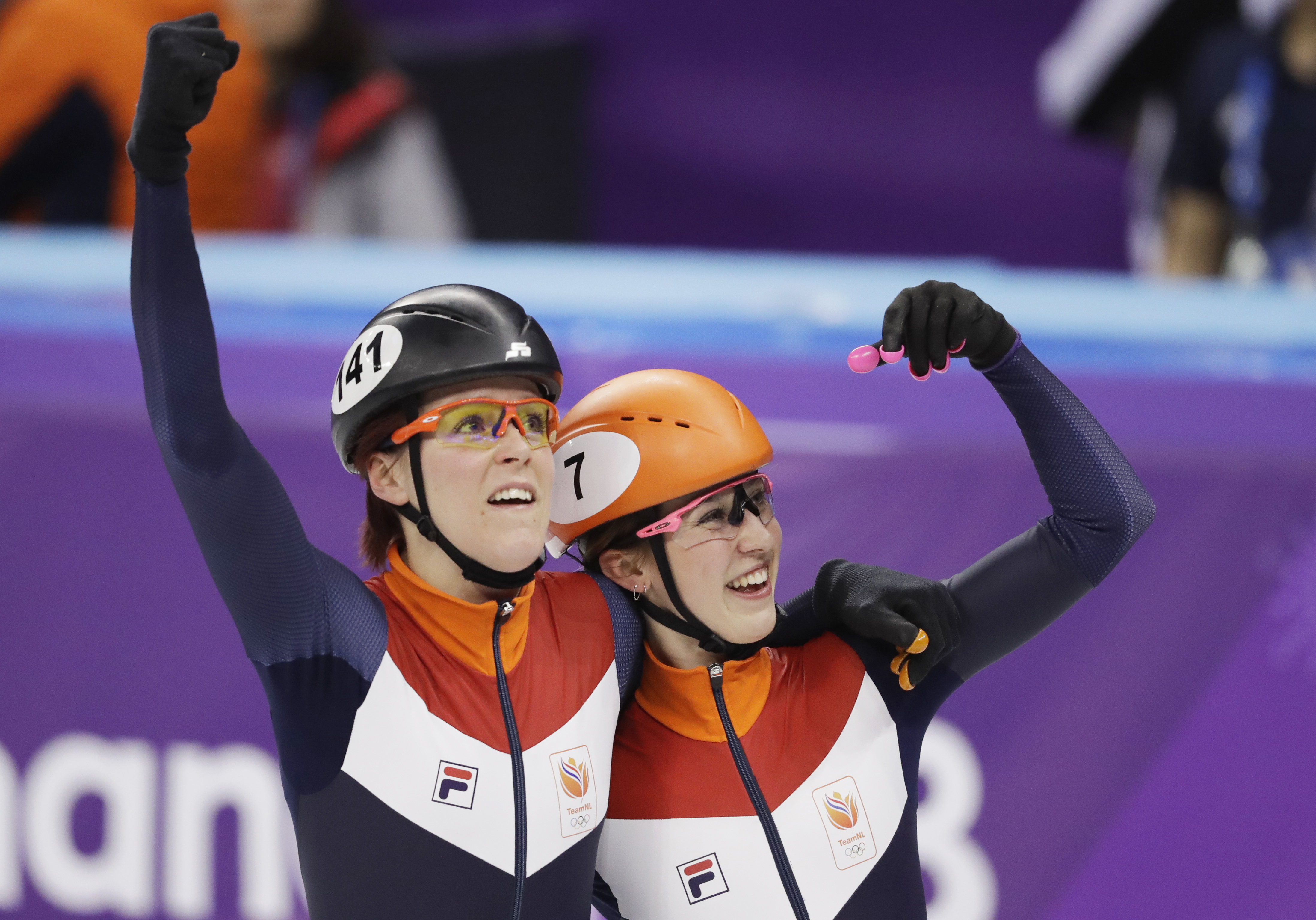 By RAF CASERT
AP Sports Writer
GANGNEUNG, South Korea (AP) — Speedskater Jorien ter Mors became the first woman to win Olympic medals in different sports at the same Winter Games. Ter Mors added bronze in the short-track arena to the gold she won in long-track speedskating last week.
"That's really special," said ter Mors, who skated with the Dutch team on Tuesday in a tumultuous 3,000-meter relay. "I hoped for it coming here into the games but after losing the semis, I didn't expect to win a medal anymore."
Ter Mors previously won the 1,000-meter race at the Gangneung Oval.
Ester Ledecka of the Czech Republic has a chance to match ter Mors' feat. After winning the super-G in skiing, Ledecka can add a medal in the snowboard parallel giant slalom on Saturday.
Ter Mors' bronze came under the craziest of circumstances. With the Dutch team relegated to the B final of the relay, there were four other teams in the A final to share out the medals.
In the B final, ter Mors raced the last short-track race of her career with such abandon that she helped the Dutch team set a world record. Still, it was all supposed to be for naught.
Yet in the A final, both China and Canada were disqualified for impeding, stunningly pushing up the Dutch to bronze.
"It's really amazing to get a bronze medal and skating a world record in the B finals," ter Mors said.
The last man to win medals in different sports at one Winter Games was Heikki Hasu of Finland. He did it in cross-country skiing and Nordic combined.
Ter Mors won't do it again. As of next season, she will exclusively center on long-track racing, which is much bigger in the Netherlands than short-track