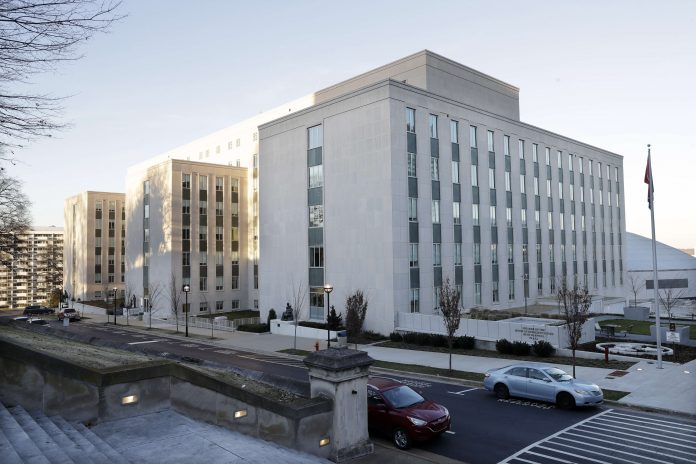 Associated Press
NASHVILLE, Tenn. (AP) — Tennessee's legislative office building in Nashville was placed on lockdown after multiple Republican leaders received what House Speaker Cameron Sexton called "a white powder substance" in the mail.
"The sixth floor has been placed on lockdown out of an abundance of caution, and hazmat teams are on scene assessing the situation," Sexton said in a statement Thursday.
An email sent to building staff on Thursday afternoon said no is allowed to leave or enter the building until further notice.
Jennifer Easton, a spokesperson for the House Republican caucus, also issued a statement saying that the letters "contained obvious threats made by a liberal activist specifically targeting Republicans."
Easton added that Homeland Security and first responders were investigating and all employees and lawmakers are safe. No injuries were immediately reported.
The locked down Cordell Hull building is located in downtown Nashville, where it houses lawmakers and legislative staffers, as well as the General Assembly's committee hearing rooms. The sixth floor is mostly compromised of House member offices for both lawmakers and their staffers.
The building also connects to the Tennessee Capitol's main building. While lawmakers and staffers work there all year, it's noticeably less frequented by the public when the General Assembly is out of session, which it is now.