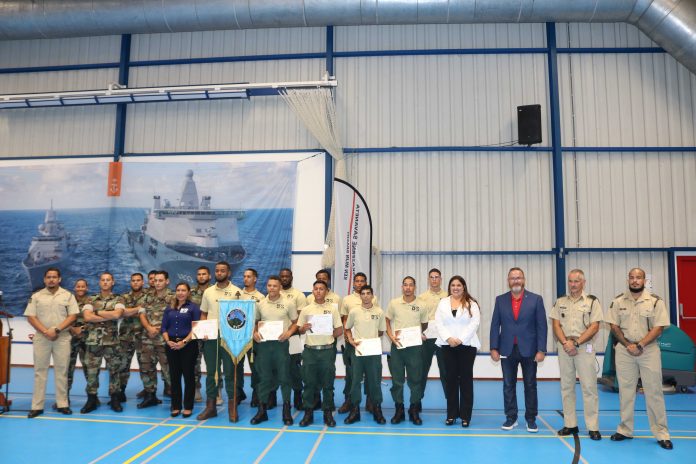 On March 9, 2022, the ten graduates of the social formation trajectory received their certificate of the program SVT.
The Minister of Justice and Social Affairs, Mr. Rocco Tjon, congratulated the 10 graduates for their accomplishments through a virtual video call. The SVT program has a great added value thanks to the collaboration of the Government of Aruba with the Government of the Netherlands.
These SVT participants have completed extensive training in which they received training in different disciplines, including military training. As part of the SVT program, the candidates did their internships at various entities and companies. It gave them practical experience and increased their opportunity of getting a job and entering the labor market.