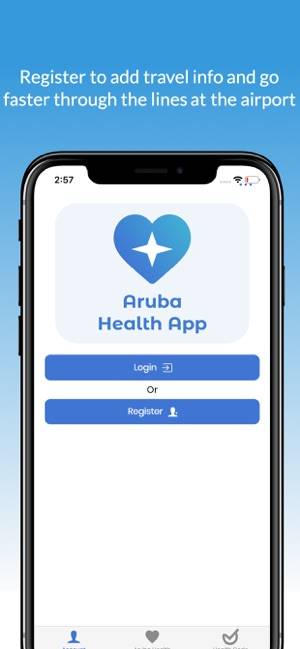 Since mid-April, Setar; together with DVG (Department of Public Health) and the Aruban government, have begun the first part of the 'DVG Health Check App', which was created for the registration and management of people in quarantine. The goal of the DVG's Health Check App is to have a better view of the registered coronavirus cases on the island and to closely follow the developments of those in quarantine, thus combating the virus on Aruba.
The second part of the project, which commenced in June, is called 'Aruba Health App' and is a collaboration between Setar, DVG, HOH, ATA and Futura. The app focuses on the tourists who are visiting the island. The app was launched on the 4th of July and is now available on Google and Apple app stores for tourists to download before they travel to Aruba.
The Aruba Health App offers tourists different information regarding the virus, from the time they arrive and throughout their stay in Aruba. For example, if a tourist did their COVID-19 testing in Aruba, they would receive their results on the app within 24 hours. If the test comes out positive, the person will automatically be added to DVG's quarantine administration system, so that they are able to monitor and follow close developments of the person's case and health.
Setar together with their partners are working on upcoming developments of the app for the future. The goal of the app is to continue growing, sustaining, and managing the health of tourists and locals on Aruba. Setar; as our national telecommunications company, is proud to be a part of innovative solutions that will help fight and control the transmission of the corona virus on Aruba.