ORANJESTAD — It's a golden time of day when music lovers come out to play at The 19th Annual Soul Beach Music Festival Hosted by Aruba featuring cosmic proportions of soulful sun with lit performances by John Legend, Charlie Wilson, Ella Mai, H.E.R., the comedic brilliance of Deon Cole and Aida Rodriguez delivering serious star power to the stage Memorial Day weekend, May 22-27, 2019.
Friday: May 24, COMEDY: DEON COLE, Aida Rodriguez, Host – Rudy Rush
Saturday: May 25, MUSIC: CHARLIE WILSON, H.E.R., Host – Doug E. Fresh
Sunday: May 26, MUSIC: JOHN LEGEND, Ella Mai, Host – Doug E. Fresh
"We are thrilled to welcome visitors and locals to The Soul Beach Music Festival on the One Happy Island for the 19th edition," said Ronella Tjin Asjoe-Croes, CEO of Aruba Tourism Authority (ATA). "Bringing top musical artists and comedians together during the next five days is exciting as they will also get to discover Aruba's culture and pristine beaches."
Take your destination to the next level with Aruba's intimate ambience and larger than life hospitality. Like no other place on earth, Aruba is a natural oasis for timeless beginnings and endless happiness at the same time showcasing a coastal mindset of latitude by offering the perfect mix to play, relax and soar. Travelers will appreciate the exquisite dining, pampering spas, sophisticated shopping, expansive adventure, ultra-chic nightlife, and the stunning beauty of Aruba's cosmopolitan swagger. Basking in the trifecta of a visually breathtaking atmosphere and a three-in-one experience featuring live music performances, comedy shows and beach parties, the Soul Beach Music Festival Hosted by Aruba, previously named #4 by USA Today readers' choice "10 Best Caribbean Celebrations" and #1 "Caribbean Summer Festival" by Jetsetter Magazine, boasts a truly unique and unforgettable event. Thousands of festival goers are amped up and ready for Aruba's ultra-chic paradise and music overload in the most amazing way possible.
"We are super excited for this year's edition of Soul Beach. Social Media has been buzzing about this combination of artists, and travelers are coming early and staying late. We have to thank Aruba and all of our partners for making this year's celebration the perfect setting for a lifetime of memories. Can't wait to see you and the Soul Beach Fam in Aruba," said Mark Adkins, Executive Producer of Soul Beach Festival Productions.
Ready, Set, Glow and splash into low-key cool day parties pumping up the sounds beachside with a complimentary extra dose of H2O and Aruba's sunshine. Soul Beach Music Festival Hosted by Aruba takes it to the beach and beyond evoking nostalgic after notes sure to get the adrenaline pumping into the night with exclusive music by a host of iconic faces featuring DJ Jazzy Jeff, DJ Kid Capri, DJ Envy, DJ Frank Ski, DJ E-Clazz, DJ Diablo, DJ Mars and DJ Outkast producing paradisiac beats as rockin' as the talent on the main stage. Surf the airwaves and get into the groove at Renaissance Aruba Resort & Casino – Poolside with Rudy Rush Hour live radio broadcast – Smooth 105.7 Dallas.
It gets even better. Make your own schedule while in Aruba by downloading the Soul Beach Music Festival App on Android or iTunes. You can co-ordinate with your friends on festival happenings and view a map of the island hot spots and hotels. Get the up to minute details on the day parties, concert tickets, partner and sponsor offerings and much more!
Android: Soul Beach Music Festival Productions
iPhone: Soul Beach Music Festival Productions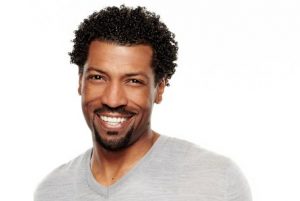 Friday: May 24, COMEDY: DEON COLE, Aida Rodriguez, Host – Rudy Rush
Deon Cole – He first got into comedy when a friend bet him $50 that he would not get up on stage one night in Chicago. His career has taken off ever since. He's a writer on Conan and countless other programs, including sitcoms and TV specials. Most recently, this writer, actor, and comedian is best known for his roles on Blackish , Grownish, and Angie Tribeca. He also had roles in All About the Washingtons, Barbershop, and Barbershop: The Next Cut, and has performed stand up on Comedy Central and Netflix. He's bringing the laughs to the Soul Beach audience this year at #SBMF19!! It's @DeonCole !!! #comedy #aruba#musicfestival
Aida Rodriguez – It's funny lady, actress, producer, and writer @funnyaida representing for the #womenofcomedy and coming to the #soulbeachmusicfestival stage.
Saturday: May 25, MUSIC: CHARLIE WILSON, H.E.R., Host – Doug E. Fresh
The National Museum of African American Music, (Nashville) honored Mr. Charlie Wilson with their Rhapsody & Rhythm Award at their Legends Celebration. Coinciding with the release of his album, In It To Win It, Wilson's national U.S. tour sold out arenas around the country. As a tribute to his 23 years of sobriety, helping homeless addicts and educating the African American community about prostate cancer, Wilson was honored at the 2018 NAACP Image Awards with the first ever Music Makes A Difference Award. Brace yourself for Charlie last name Wilson's sensational performance. #CharlieWilson #Aruba #SBMF19
H.E.R. – She was born in Vallejo, California as Gabriella Wilson. She competed on Radio Disney's "The Next Big Thing" at age 12 and has proven to be just that. She signed to RCA at age 14, and later went on to tour with Bryson Tiller. She headlined The Lights On and I Used to Know H.E.R. Tours! We've got two-time 2019 #GrammyAward Winner, H.E.R joining us in #Aruba!! #SBMF19⠀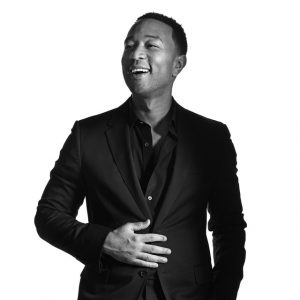 Sunday: May 26, MUSIC : JOHN LEGEND, Ella Mai, Host – Doug E. Fresh
John Legend – Legend's work has garnered him an Emmy Award, Grammy Awards, an Academy Award (Oscar), a Golden Globe Award, and a Tony Award, making him the youngest ever to achieve EGOT status, among other multiple awards. Throughout his career, Legend has worked to make a difference in the lives of others noted with the Show Me Campaign (ShowMeCampaign.org), an initiative he launched (one of many humanitarian efforts graced with his passion) that focuses on education as a key to break the cycle of poverty. We are so excited to have him at this year's Soul Beach Music Festival in Aruba!! #JohnLegend #musicfestival#aruba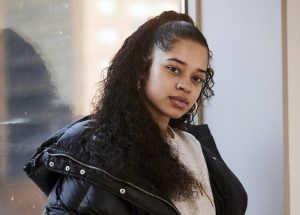 Ella Mai – Admit it. Boo'd Up is super catchy and you caught yourself hooked on the song, just like Trip, and her latest, Shot Clock. London born @EllaMai is just getting started. Her world tour is in full swing and we're so here for it!! Let's put the good vibes out to celebrate this #SBMF19 superstar and her two 2019 #GrammyAward wins!
For information about ticket sales, accommodations and the latest updates sign up for CLUB SOUL BEACH, by visiting http://www.soulbeach.com. Join the Soul Beach Music Festival, #SBMF19, community: follow us on Twitter and Instagram @SoulBeachMusic and become a fan of the 2019 Soul Beach Music Festival on https://www.facebook.com/soulbeachmusic. Q