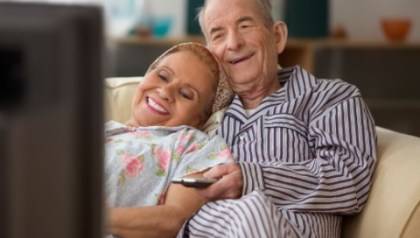 SETAR introduces their newest package especially for seniors named 'SETAR Complete 60+' which includes an increase in free minutes for fixed telephone lines.
Since October 2019, SETAR launched their newest package SETAR Complete 60+. The package offers very attractive rates for senior clients at the age of 60 years and older. The beneficial package consists of three services which are: fixed telephone line, cable and internet. Clients 60+ can choose between two packages: the Startup Plan or the Premium Plan. With the choice of one of these packages the client will receive additional free minutes to fixed phone lines, more TV channels to choose from and a higher internet speeds of 170 to 250 Mbs. All these great services for one price. The additional free minutes and also the use of both packages has been increased. The free minutes can be used anytime during the day.
For more information check out the website www.setar.aw or call +297 525-1700. Clients 60+ interested to apply for the service must pass by any Setar Teleshop or Setar Store.