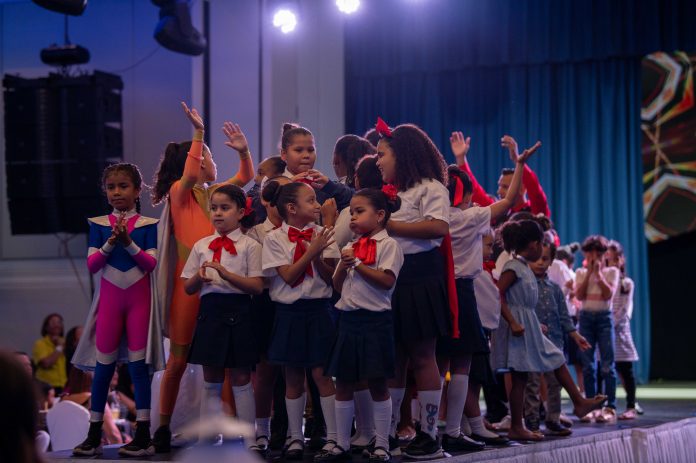 Last Sunday, the 20th of November, International Children's Day, Foundation Sea Bunita Sea Bo Mes held a show emphasizing inclusion, which was one of the themes for this year's International Children's Day.
The show consisted of a group of children and young people with a lot of enthusiasm to show Aruba all that they can do through singing, dancing, acting and modeling, celebrating the International Children's Day together. Sea Bunita Sea Bo Mes – Be Beautiful, Be Yourself in Papiamento – is an organization that focuses on education, inclusion and integration for children with special needs.
Minister of Tourism and Public Health, Mr. Dangui Oduber had the honor of modeling together with Nina Andrea in the Mi Mesun Heroe (My Own Hero) show. The minister said that the entire event was a "beautiful show, where the goal was to bring awareness to each and every one of us regarding the importance of inclusion. Every child has the same rights to protection, appropriate education, health care, fair treatment and someone to listen to them".
Mr. Oduber congratulated all the organizers for this special event, and he also took the opportunity to remind the community that children's rights are our duty. The event was a beautiful initiative, where every child spent a nice time with their family and loved ones.