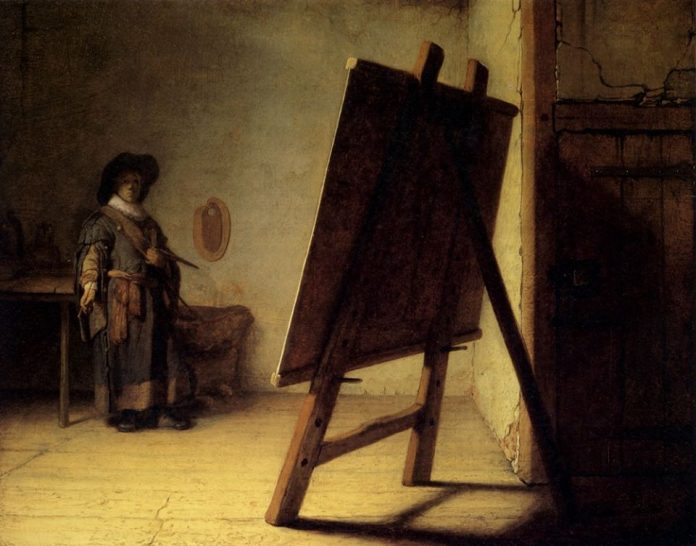 2019 marks the 350th year of the death of the master of the golden age, Rembrandt van Rijn. The world commemorates the priceless artistic legacy he left behind and as a part of the Dutch kingdom, we join in.
'Requiem 350 | ode to Rembrandt' is a new contemporary theatrical experience consisting of dance, drama, music, visual and video art. In its dreamlike setting it's inspired on the myths surrounding Rembrandt's most famous painting 'The Night Watch'.
The Night Watch is one of the most famous Dutch Golden Age paintings. The painting is famous for three things: its colossal size (363 cm × 437 cm (11.91 ft × 14.34 ft)), the dramatic use of light and shadow (tenebrism) and the perception of motion in what would have traditionally been a static military group portrait.
The cast consists of local artists Beach Lama, Jhon Freddy Montoya, Ephrayim Odor, Tuesday Irwin, Astra Paesch, Tyron Chirino, Djurwin Brito, Dijon Inesia, Marvin Rouse, Roberta Romelli and Leonardo Philips. Adriano Nanof will be in charge of music and special sound effects.
The play will take place at Aruba's House of Culture (Cas di Cultura) in Oranjestad on November 14th & 15th, 2019 starting at 8PM.
We invite you to experience this one of a kind collage of powerful acting, striking light show, vivacious dance, seductive scenes and art in a time when it's needed most.
For more information check out the facebook page Cas di Cultura – Aruba's Cultural Platform since 1958.q