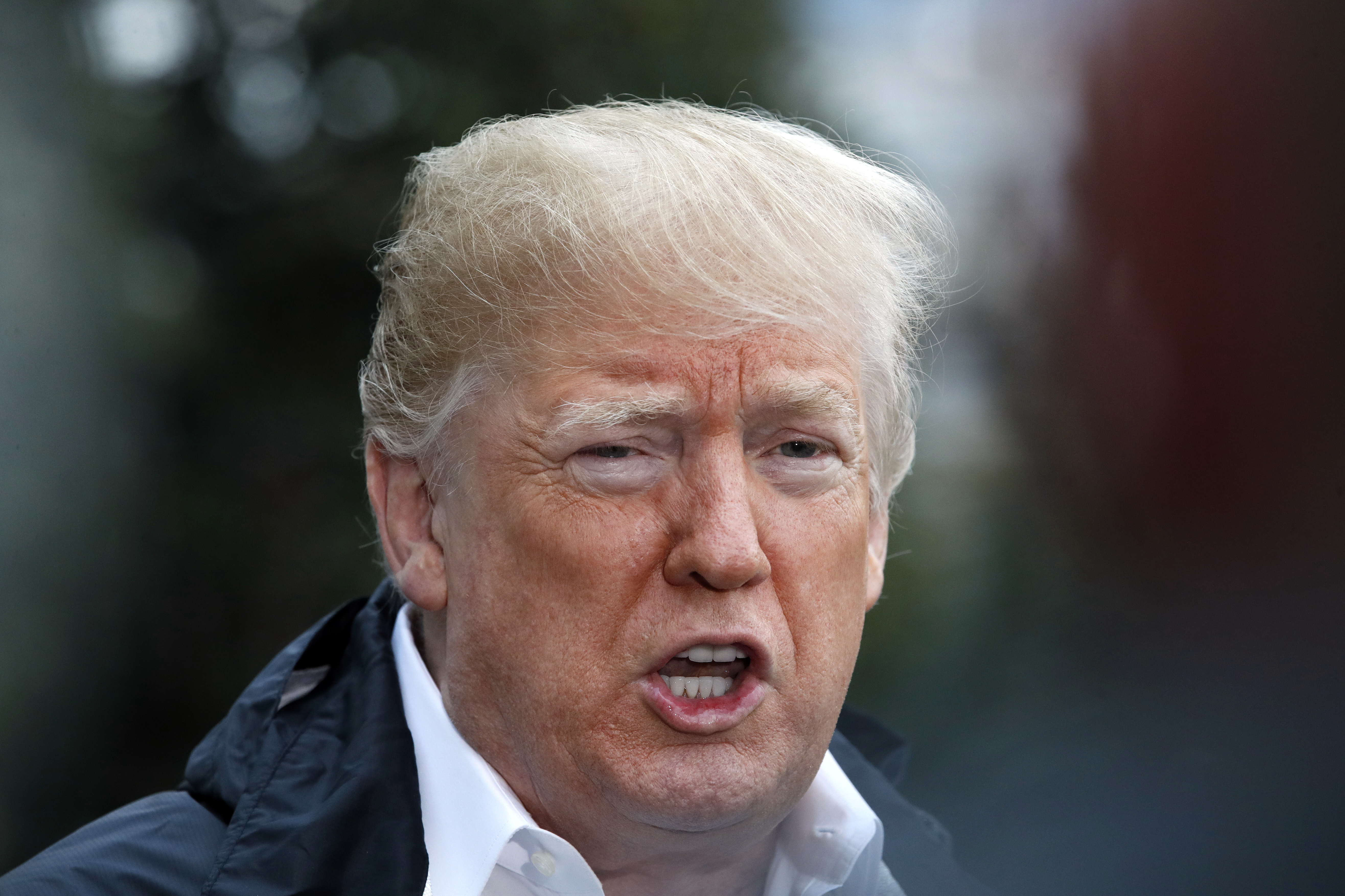 WASHINGTON (AP) — President Donald Trump told his counsel's office last spring that he wanted to prosecute political adversaries Hillary Clinton and former FBI Director James Comey, an idea that prompted White House lawyers to prepare a memo warning of consequences ranging up to possible impeachment, The New York Times reported Tuesday.
Then-counsel Don McGahn told the president he had no authority to order such a prosecution, and he had White House lawyers prepare the memo arguing against such a move, The Associated Press confirmed with a person familiar with the matter. McGahn said that Trump could request such a probe but that even asking could lead to accusations of abuse of power, the newspaper said.
Presidents typically go out of their way to avoid any appearance of exerting influence over Justice Department investigations. Trump has continued to privately discuss the matter of prosecuting his longtime adversaries, including talk of a new special counsel to investigate both Clinton and Comey, the newspaper said, citing two people who had spoken to Trump about the matter.
Trump has repeatedly and publicly called on the Justice Department to investigate Clinton, and he has tweeted his dismay over what he saw as former Attorney General Jeff Sessions' reluctance to go after Clinton. Trump's former lawyer, John Dowd, urged Deputy Attorney General Rod Rosenstein in a memo last year to investigate Comey and his handling of the Clinton email investigation.
Sessions last year said he was directing senior federal prosecutors to look into matters raised by House Republicans related to the Clinton Foundation and a uranium mine transaction benefiting the foundation that was approved when Clinton was secretary of state. The FBI has been investigating that matter. Sessions, in March, told lawmakers that he was not prepared to appoint a special counsel to investigate the FBI and potential political bias there. The White House did not immediately respond to a request for comment on the report. McGahn's lawyer, William Burck, also did not respond to a request for comment.q
By ZEKE MILLER
 Associated Press