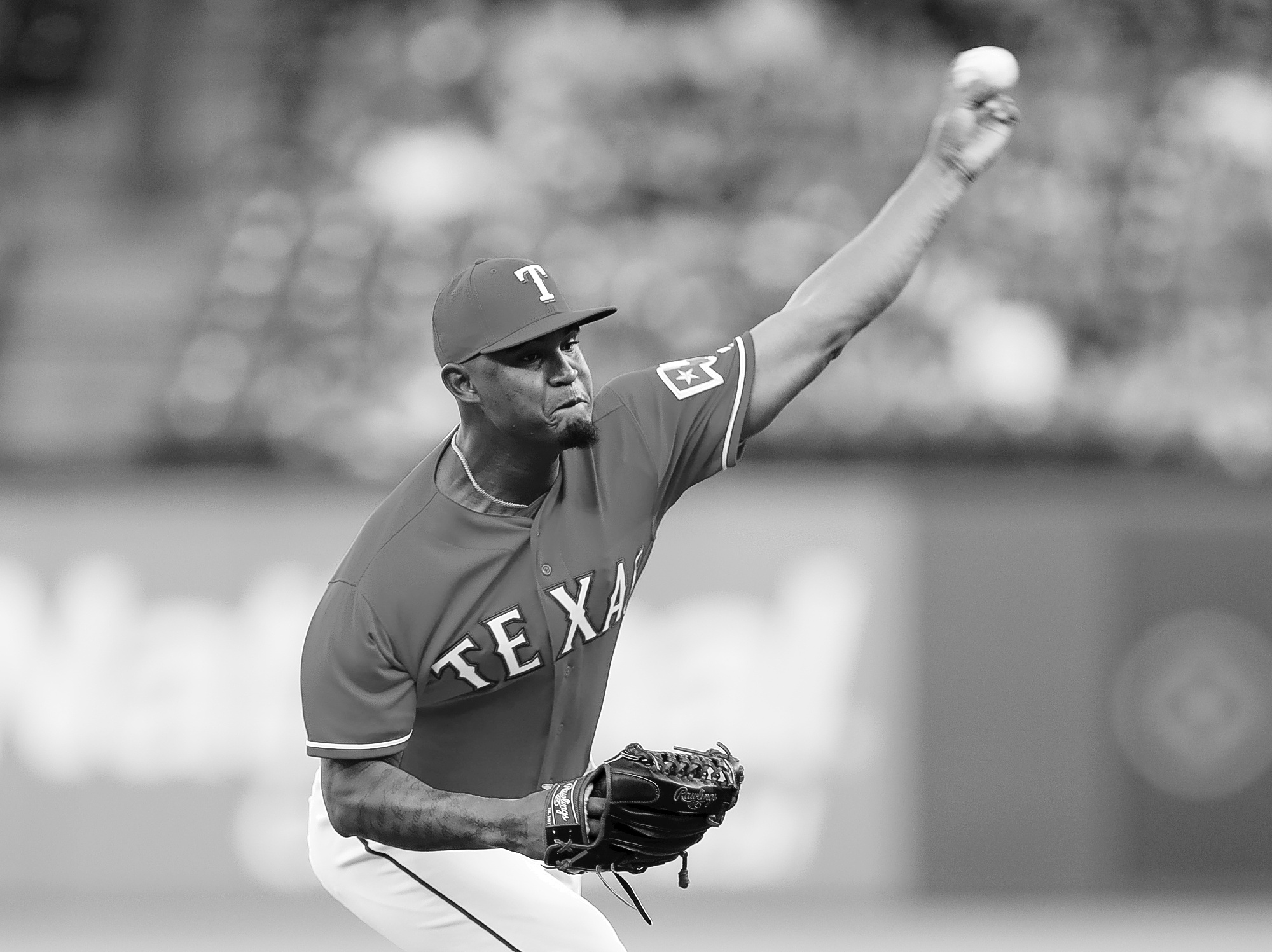 KANSAS CITY, Mo. (AP) — The Texas Rangers sent rookie left-hander Yohander Mendez back to Triple-A Round Rock on Tuesday for violating team rules. Mendez was supposed to start Wednesday's series finale against Kansas City. But right-hander Austin Bibens-Dirkx will get the ball instead. "It's not criminal, nothing involving MLB or the police," general manager Jon Daniels said. "There will be a program that we'll work with Yohander on."
Daniels said at least one other player was involved, but his discipline will be handled in-house. Second baseman Rougned Odor was scratched from Texas' lineup for Tuesday's game against the Royals, but manager Jeff Banister refused to comment on if the benching was related to the incident with Mendez, which took place after Monday night's 6-3 victory at Kansas City and away from Kauffman Stadium. Banister said Mendez will have to merit a return to the majors.
"Part of the development of where we are as a club is upholding a certain level of standards for veterans and young players alike," Daniels said. "Part of the development process of young players is on the maturity side as well. I'd say that's kind of where this one falls." The 23-year-old Mendez is 0-1 with a 14.73 ERA in two games with the Rangers this season. He made his first major league start Friday against Colorado and was tagged for six runs and seven hits over three innings in a 9-5 loss.
The Valencia, Venezuela native broke into the majors in 2016. He is 0-2 with a 9.00 ERA in 11 career outings. Bibens-Dirkx was recalled from Round Rock to replace Mendez. He made two starts for Texas earlier this season, going 0-1 with a 6.55 ERA.
"The rest of it I don't have any comment," Banister said. "My messaging to the team is what I say to them as a group. I don't always need my messaging to come out in print. We are a team. There are things that happened inside the team concept. We'll continue to put the team first in these types of situations. There are standards we want to live by every day and we want to make sure those standards are held in high regard."