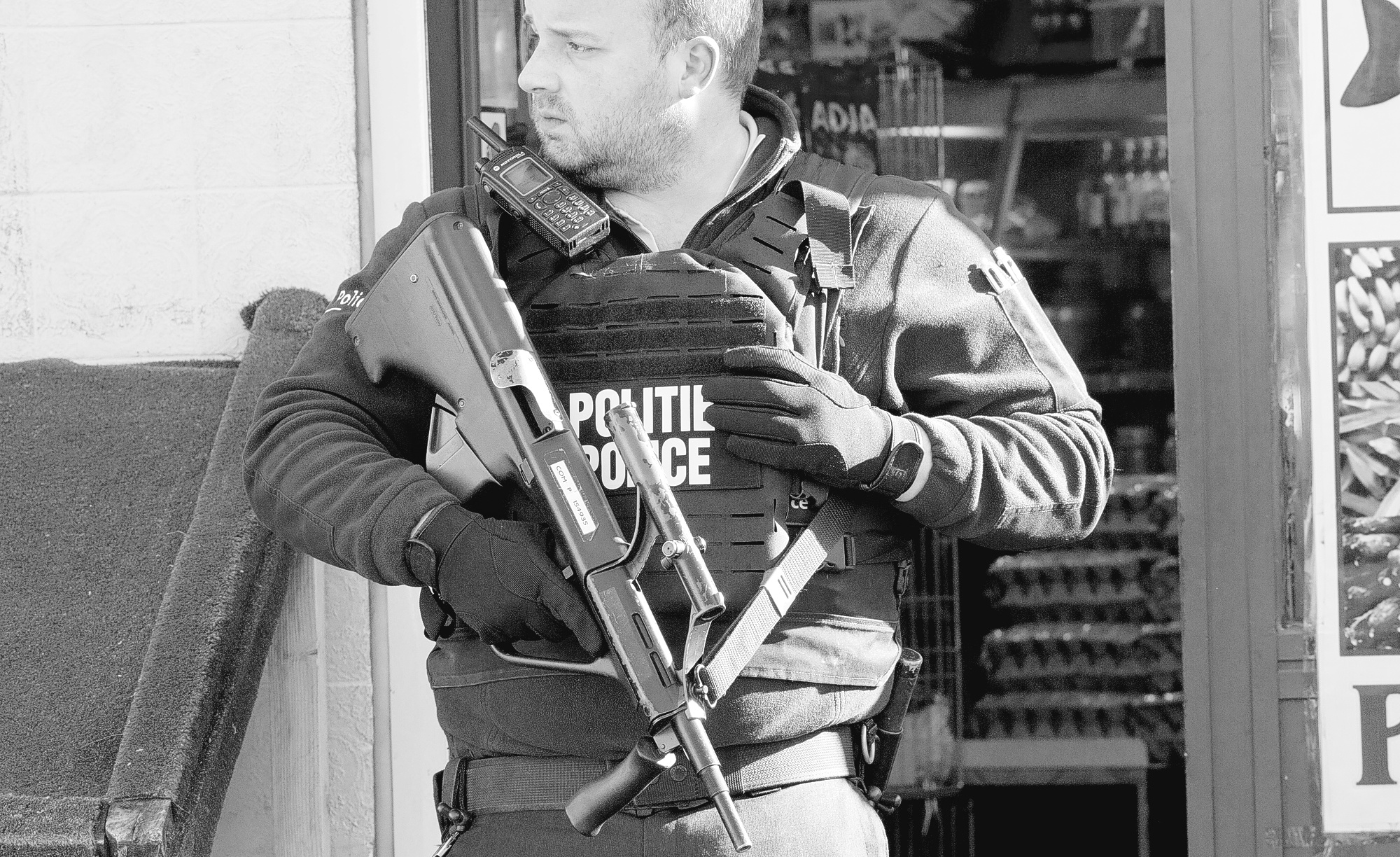 BRUSSELS (AP) — Belgian police sealed off part of a Brussels suburb Thursday and searched two apartments, warning residents to stay inside following witness reports that an armed man could be at large. The area in the Forest neighborhood was reopened after about three hours and police spokeswoman Kathleen Calie later confirmed the incident was not terror-related.
During the search, Associated Press television images showed armed police officers hiding behind buildings and staking out a rooftop. Masked police, some with automatic weapons, were aiming their guns high at a building near the Place Saint-Denis. A police helicopter flew overhead.
The incident began after a Polish man reported what he said was a murder, Calie said. When police arrived at the address they found nothing. "It seems he may have expressed himself badly," Calie said.
But witnesses there said that an incident had happened at a nearby building and they reported seeing an armed man, so officers from Belgium's special federal police force were called in, she said.
"We can rule out terrorism," Calie said.
Earlier, broadcaster RTL quoted Forest mayor Marc-Jean Ghyssels as saying that police "suspect the presence of an armed man." The area was sealed off at around 12:15 p.m. (1115 GMT) and people were warned to stay in their homes.
A suspect in the deadly Paris attacks in November 2015, Salah Abdeslam, hid in Forest and was caught up in a shootout with police in a nearby apartment.
Belgium recently lowered its threat level after almost two years on high alert. In March 2016 suicide bomb attacks on the Brussels airport and an underground station killed 32 people.