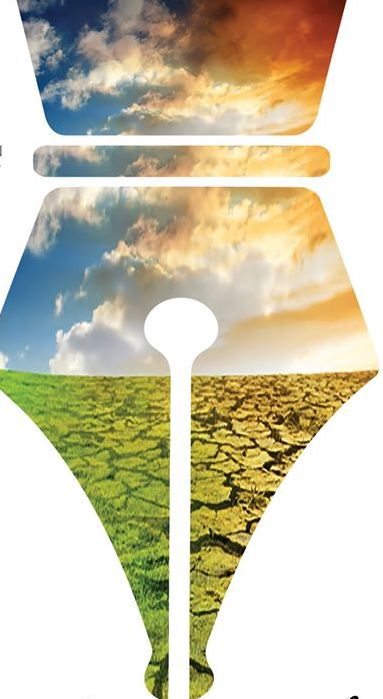 Earth Day is observed on April 22nd of every year. Earth Day was a unified response to an environment in crisis — oil spills, smog, rivers so polluted they literally caught fire. On April 22, 1970, 20 million Americans — 10% of the U.S. population at the time — took to the streets, college campuses and hundreds of cities to protest environmental ignorance and demand a new way forward for our planet. The first Earth Day is credited with launching the modern environmental movement, and is now recognized as the planet's largest civic event.
The theme for Earth Day 2020 is climate action. The enormous challenge — but also the vast opportunities — of action on climate change have distinguished the issue as the most pressing topic for the 50th anniversary. Climate change represents the biggest challenge to the future of humanity and the life-support systems that make our world habitable. April 22, 2020 will mark 50 years of Earth Day.
In observation of Earth Day, Fundacion Parke Nacional Aruba is partnering up with Basha Foundation to host an Online Poetry Contest.
Poetry Contest Information
Categories
Category 1: Family – Maximum of 3 members of the family with participation of at least one parent.
Category 2: 13 – 18 Years Old
Category 3: 19 Years and Older
Rules
Poem can be written in any poetic style with the theme: Nature/Climate Action. You can use the language of choice (Papiamento, Dutch, English or Spanish).
Poem must be submitted in PDF format and MP4 (digitally recorded) and may not exceed 2 minutes. Videos need to be submitted to contest@arubanationalpark.org.
A local Identification (ID, Driving License, Passport)
Poems containing language that is vulgar, offensive, or wholly inappropriate will not be accepted.
In order to participate you need to be an Aruba Citizen.
Under no circumstance can alternations be made to the poem/recording once submitted.
Submission Deadlines
Written and MP4 (Video Recording) – April 21, 2020 by 11:59 PM
Online Voting
t: April 22, 2020
End: May 20, 2020 by 4:00 PM
Winners & Prizes
Winners will be chosen by our Panel (Members of Fundacion Parke Nacional Aruba and Basha Foundation) and by Online Voting and will be announced on May 22, 2020.
Category 1: Monopoly Aruba & Group Year pass for 3 persons.
Category 2: Monopoly Aruba
Category 3: Monopoly Aruba & Year pass
If you have questions please do not hesitate to reach out at:
Email: contest@arubanationalpark.org
Mobile: +297 592 8175