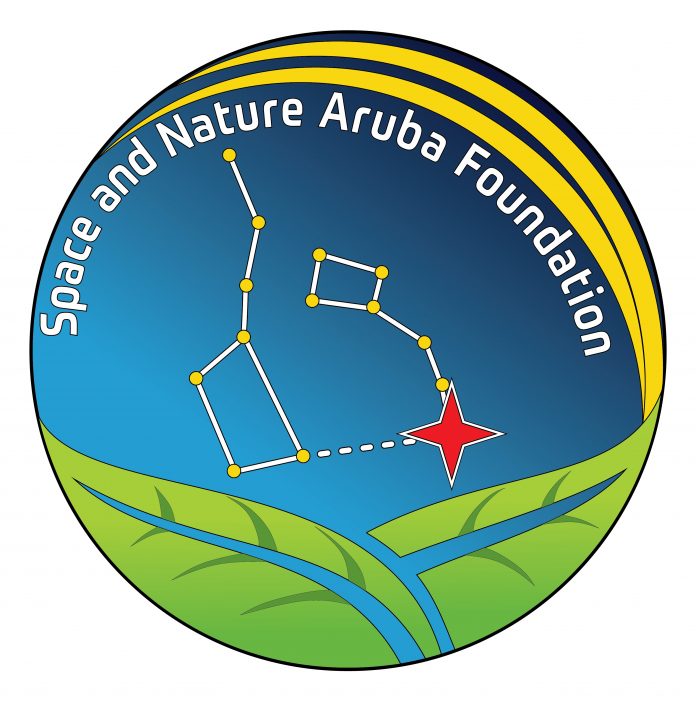 The International Astronomical Union (IAU) is celebrating 100 years of existence thereof are having a yearlong celebration. The highlight of this celebration will be the naming of several planets in the extra solar system. Several countries are participating and Aruba is also part of this.
On the island of Aruba a group of Astronomy enthusiasts came up with the idea to start a foundation to teach the Aruban community about Astronomy and Nature. After some years doing astronomical event finally on July 28th of 2018 The Space and Nature Aruba Foundation (SNAF) was established. This of course brought some international attention. SNAF was asked by the IAU if they would like to become a National Outreach coordinator for the IAU on the island, which off course the SNAF happily accepted.
The SNAF received its first assignment from the IAU and this is to come up with a scientific name for a solar system star; The WASP-39 and its exoplanet WASP-39b.
The SNAF would like to invite anyone interested to take part of this. Use your creativity and help us come up with a typical Aruban Name for the Star and the Exoplanet.
There are rules applied to this process such as:
The proposed names should be of things, people, or places of long-standing cultural, historical, or geographical significance, worthy of being assigned to a celestial object.
Two (2) names should be proposed – one (1) for the exoplanet and one (1) for the star it orbits.
The two names should follow a common naming theme.
The two names and theme should be accompanied with an explanation of the chosen names of no more than 100 word.
The Deadline to give a name to the planet and its host star will be October 9th 2019. The group of judges consisting of a Local Glass Artist, an expert in the language Papiamento and two archeologist will be in charge of choosing the best names according to the rules applied.
On October 30th the selected names will be posted on the website where the public will be able to vote for their favorite name. On November 13th the SNAF will give the IAU the name for WASP 39 and WASP 39-b. This will be announced globally with the other participating countries in December. After the Global Announcement SNAF will announce the first second and third price according to the votes.
For more information on this process and the rules please check out the website www.spacenaturearuba.com