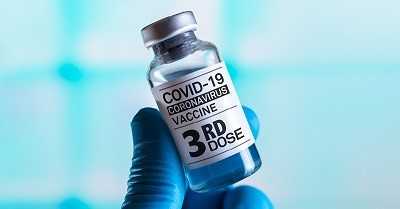 Recently, the local authorities in Aruba have received the green light to start administrating the Pfizer Booster shot. They will give the shot to individuals older than 60 years, including those working in healthcare in direct contact with patients.
Persons older than 60 years need to receive their booster shot to increase the protection level in persons in this age category. Compared to the younger group as compared to the younger group. The first and second Pfizer vaccines are slightly less effective in persons older than 60 years. The booster shot is similar to the first two vaccines, but it increases the effectiveness of the first and second vaccines.
To manage the flow of people and comply with the safety protocols at the vaccination site, DVG categorizes the group older than 60 years according to age. The first group to receive their booster shot will be older than 80 years, followed by persons older than 70 years, and finally those older than 60 years.
The vaccines will arrive soon from the Netherlands, and Aruba will once more have enough vaccines to vaccinate everyone.
Requirements for the booster shot:
Only individuals older than 60 years of age or healthcare workers who work in direct contact with patients
Booster shot is only for individuals who have received the first and second Pfizer Vaccine or the first Johnson & Johnson over 6 months ago.
The Booster shot will only be administered with appointment and not on a walk-in basis. The Department of Public Health (DVG) DVG will use the Health App or email to send the invitation. DVG will contact those who do not have an email address by phone.
At the moment, there is no medical need to provide the booster shot to those under the age of 60 except those with a compromised immune system who can receive the booster shot with a doctor's prescription. In the future, the booster shot might become available for those under the age of 60 years who wish to get the extra layer of protection.
The DVG continues to encourage everyone older than 12 years to get their covid vaccine at the office of the DVG. For more information, please call 280.0101 or 522.4200.