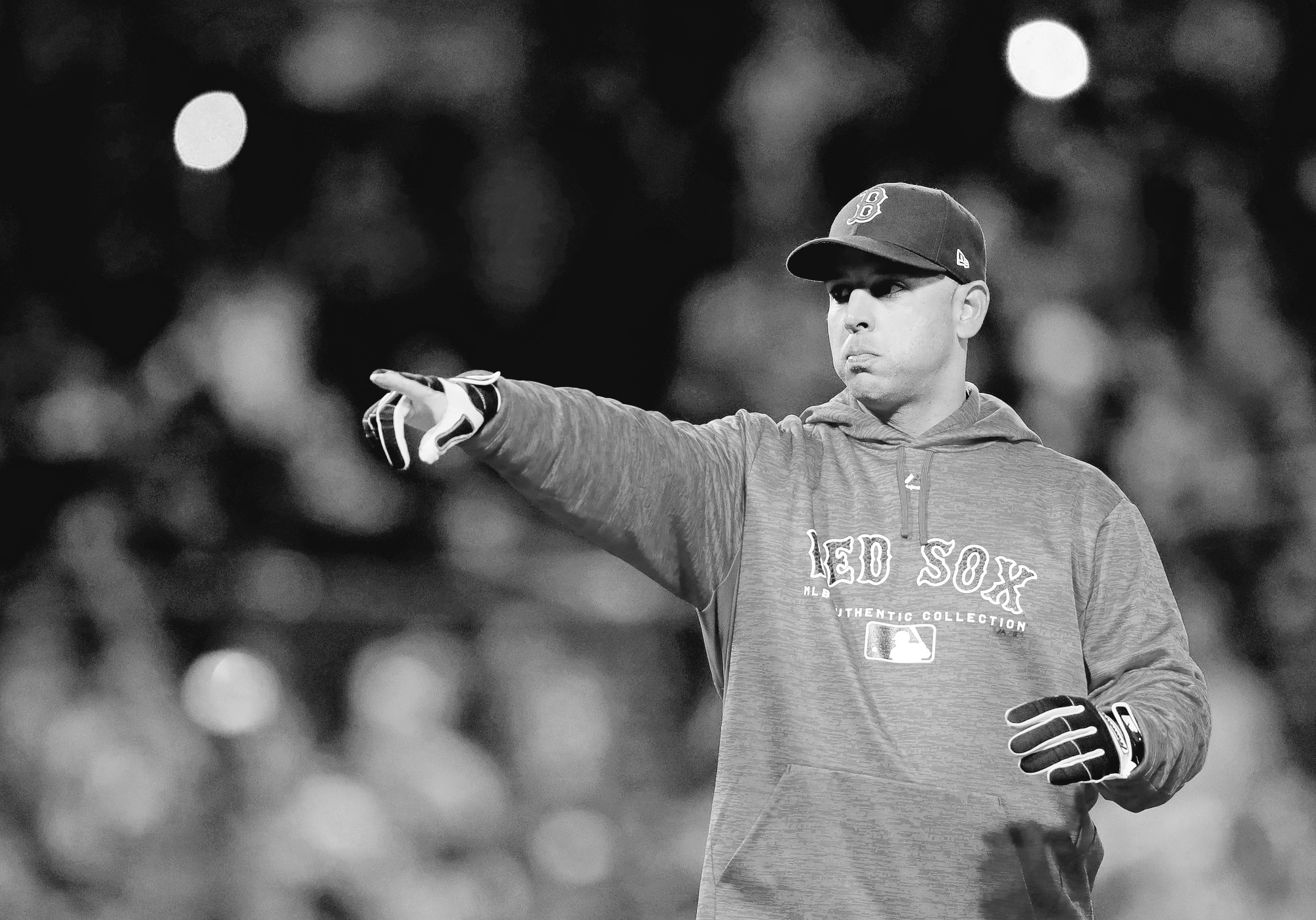 By TIM REYNOLDS
AP Sports Writer
SAN JUAN, Puerto Rico (AP) — Hiram Bithorn's statue is no longer standing. The stadium bearing his name is ready to bustle again. That's an apt way to show how things are right now in Puerto Rico, which is about to host its most significant sporting events since Hurricane Maria dramatically ravaged the islands seven months ago. Major League Baseball returns Tuesday to San Juan, with Cleveland and Minnesota opening a two-game series that many hope will remind the rest of the world that recovery from the storm is far from over.
"I hate to say it, but this is a great platform, so people can see the reality," said Boston Red Sox manager Alex Cora, a native Puerto Rican and someone who bought tickets to Indians-Twins for his family — and wishes it was his team playing in San Juan this week. "We're much better than six, seven months ago, whenever it was. But we've still got work to do." The evidence of that is everywhere in San Juan, and only becomes more prevalent as one ventures into more remote areas of the islands. Blue tarps still cover countless roofs that were damaged. Many electronic signs along major highways aren't working, traffic lights remain out even in some of San Juan's more upscale areas, and around the airport there are towering palm trees that no longer stand straight — they're curved, yet another reminder
of the wind that lashed into them.
Bithorn, the first Puerto Rican to play in the majors, was commemorated by a statue outside the stadium where the Twins and Indians will play. The statue blew over in the storm, landing face-first on the concrete. The massive base of the statue is still there, but the bronze replica of Bithorn in uniform is nowhere to be found. "People are still suffering over there," Houston Astros star shortstop Carlos Correa, who hails from Puerto Rico, said Sunday. "And to be able to bring baseball, the sport that we love the most, back to my hometown — it's going to be amazing. A lot of people are looking forward to it. I'm pretty sure it's sold out already and it's going to be a life-changing experience for a lot of kids who can't travel to the United States to watch a big league game."
Maria was the third-costliest hurricane in U.S. history, hitting Puerto Rico as a high-end Category 4 storm on Sept. 20. It arrived with 155 mph winds, barely below the threshold for Category 5 status. Hurricanes weaken over land, when they're not drawing energy from warm water to fuel their wrath, but wind speeds when Maria was done with her path across the island were merely down to about 110 mph. Maria was blamed for 65 deaths in Puerto Rico. But that figure is way too low to be fully accurate; even the National Hurricane Center, in its recently released report on the storm, said it "should be noted that hundreds of additional indirect deaths in Puerto Rico may eventually be attributed to Maria's aftermath
pending the results of an official government review."
As far as the cost, in Puerto Rico and the U.S. Virgin Islands alone Maria is estimated to have caused up to $115 billion in damage. "There are thousands of people still with nothing over there," Correa said. "No house. No roof. No power. No food. No water. And we still need to help." A pair of baseball games won't fix all the issues, of course. But the mere sense of normalcy, in abnormal times, will help. "We have a chance to have influence," Twins manager Paul Molitor said. "Some of it is resource, some of it is just, you put your words and your presence there and it brings significance to the efforts that are ongoing. So MLB, the Twins and the Indians have all done a good job of coordinating as many things as we can during the course of those three days without detracting from the fact that we're there to play baseball."
The Twins, the Indians, MLB officials and Baseball Hall of Famers — some, like Roberto Alomar, are from Puerto Rico; some, like Cal Ripken Jr., are not — will be across the island this week. Clinics for kids will be held. Money will be raised and distributed. Supplies will be left behind. Twins employees are planning to aid workers trying to restore water and power. Indians CEO Paul Dolan will help plant native trees to replace some those that were destroyed. And then for 18 innings or so on Tuesday and Wednesday, the 18,000 fans at Hiram Bithorn Stadium will get to cheer again. "It's always good to have a reminder that we have work to do," Cora said. "People don't realize it. There's people in the mountains that have no water, no power. It's been like six, seven months. That's tough. Sometimes (in the U.S.) we complain that we don't have power for three days and we're going nuts. Imagine having that."