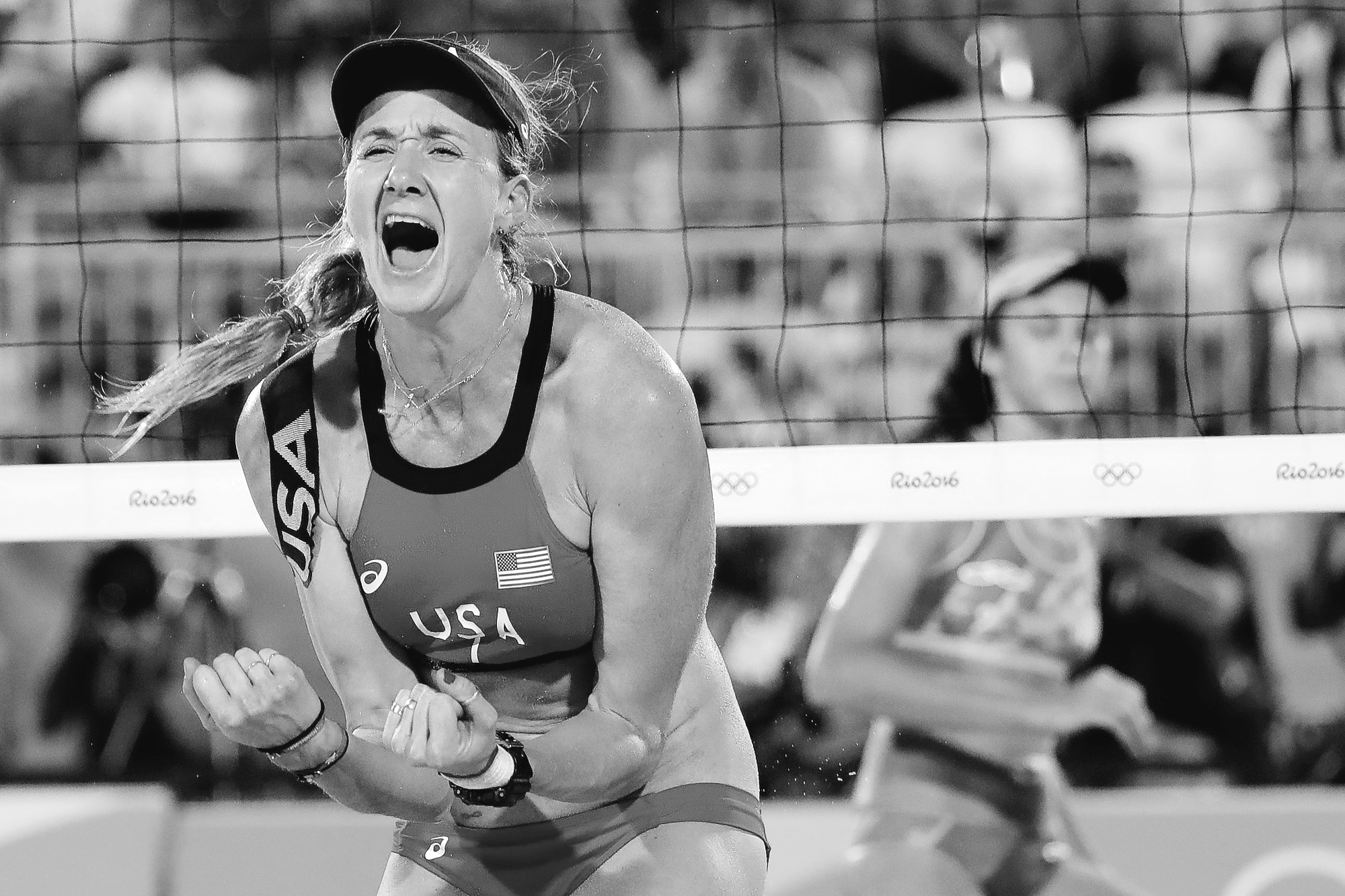 By JIMMY GOLEN
AP Sports Writer
Five-time Olympian Kerri Walsh Jennings has announced plans for her new beach volleyball circuit that will bring a sports and music festival to eight cities. The p1440 series will open in September in San Jose, California, and then over the next four months visit Las Vegas, San Diego and Huntington Beach, California. Four stops in early 2019 are planned, including Chicago; the others were not announced.
A three-time Olympic gold medalist, Walsh Jennings broke with the biggest domestic pro tour last year, saying AVP officials lacked the vision to grow the sport. The move meant a split with April Ross, her partner when they won the bronze medal at the 2016 Olympics in Rio de Janeiro. Instead, Walsh Jennings has formed her own mini-tour, using beach volleyball as the centerpiece of an entertainment and wellness festival. Attendees, she said, will be able to watch the competition, work out, practice yoga or meditation, eat and listen to live music.
The tour dates do not conflict with the AVP tour's summer schedule or the FIVB international tour. A p1440 spokeswoman said they were not ready to announce any musical acts, player commitments or prize money details. The name p1440 comes from Walsh Jennings' desire to live all 1,440 minutes in the day with purpose.