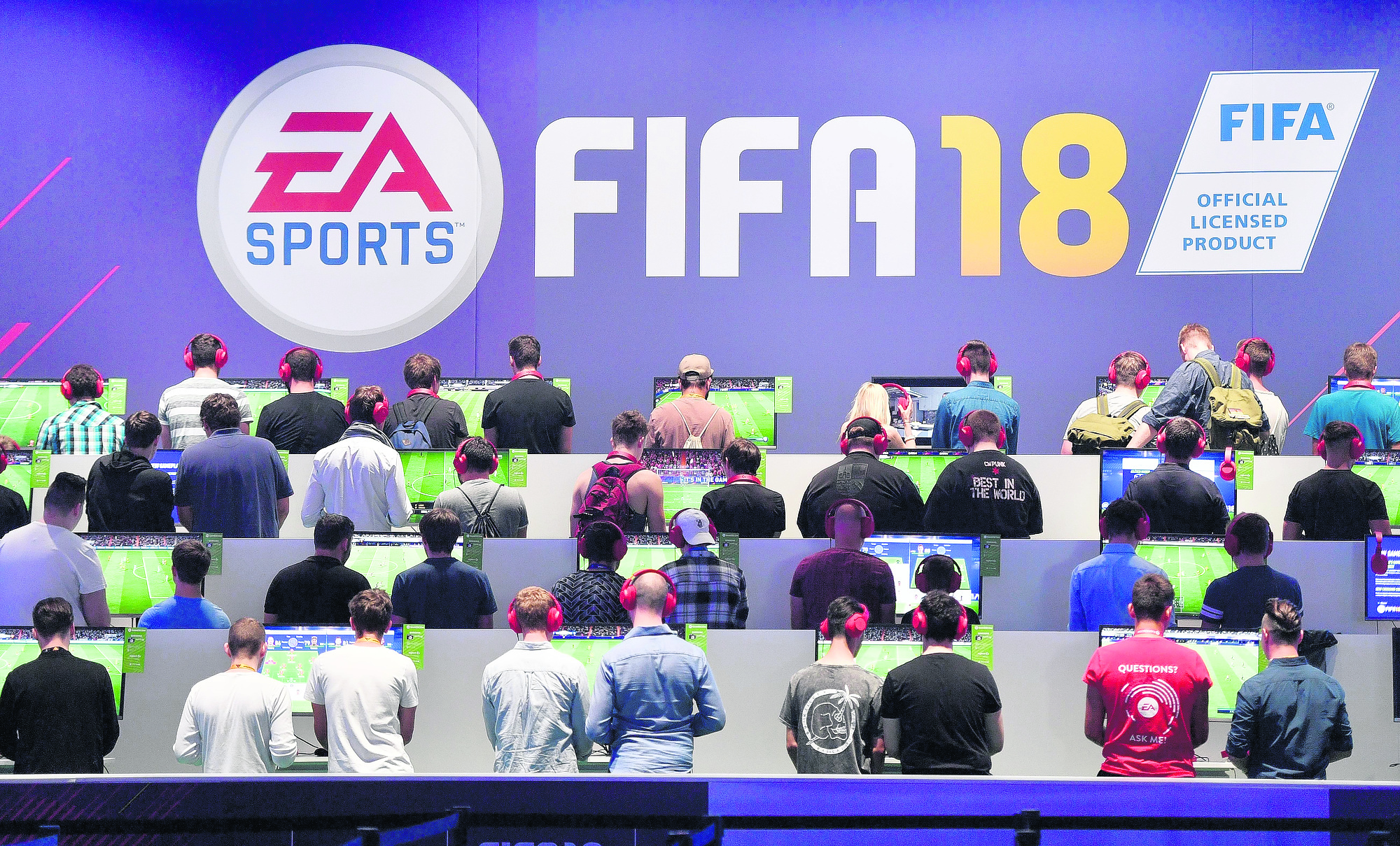 By STEPHEN WHYNO
AP Hockey Writer
As Patrik Laine climbed the ranks of youth hockey in Finland, he learned about the NHL from video games. "I learned probably just about the players," the Winnipeg Jets star said. "Nowadays it's super realistic, and you can just pretty much see how everybody is playing and how good they are." It's about to get even more real with the NHL following the lead of the NBA, NFL, FIFA and other leagues in establishing a presence in a burgeoning esports market.
The 2018 NHL Gaming World Championship, launched Friday, is a first step toward a potential version of the season-long NBA 2K League that's set to begin in May or perhaps eMLS on FIFA 18. "You're really both tapping into and expanding the existing fan base of the game," said NBC Sports executive Rob Simmelkjaer, who got his introduction to hockey from playing "NHL 94" on Sega Genesis.
"I think that's something that the NHL can benefit from by putting esports front and center in the way that they market their sport." Players will be able to match up 1-on-1 in EA Sports NHL 18 qualification rounds. That will be followed by regional finals in the United States, Canada and Europe on PlayStation 4 and Xbox One, and then the June 19 championship at Esports Arena Las Vegas during the NHL Awards with a prize pool of $100,000.
The hope is to land new fans and connect with current fans in a different way. "This is really at its embryonic stage," NHL executive vice president and chief revenue officer Keith Wachtel said. "This is the most basic way for our fans to play. We're also going to explore in the future
the opportunity, and we're going to test this with some of the guys at the regional tournaments and the final, maybe a two-versus-two or a three-versus-three."
WorldGaming and Collegiate StarLeague are already experimenting with gaming at movie theaters in Canada and are in the midst of the Snider Hockey Cup tournament on EA Sports NHL 18 with the finals taking place March 22 in Philadelphia, next to the Flyers' arena.
"After the response we got to this tournament, we worked closely with the NHL and Electronic Arts for this program," WorldGaming and Collegiate StarLeague CEO Wim Stocks said. "They're going to be in the marketplace with really cool esports programming in the very near future."
Sports-based esports have a long way to go to catch up to fighting games like "Dota," "League of Legends" and "Counter-Strike," but National Amusements programming and corporate development executive Kevin Mitchell doesn't believe the NHL needs to worry."Console gaming is just now starting to take off," said Mitchell, who also teaches esports at Emerson College in Boston. "I think it's really just coming up with an ambidextrous strategy on finding ways to integrate with their traditional fan base and finding ways to create cross-over engagement for this new generation that has been primarily consuming
content online."
Mitchell thinks esports ventures are ways for leagues to make fans of young people who get their sports largely through their smartphones or computers. According to Newzoo's 2016 Esports Consumer Insights, 28 percent of hockey fans are 21-35, while 49 percent of esports enthusiasts are in that age bracket. "We have a very attractive fan base," Wachtel said. "It's young, it's very tech-savvy, and millennials these days, which is really the gamer, are consuming sports in a much different way."
For a sport grappling with challenges of getting kids interested in hockey in places where ice time and equipment can be expensive and difficult to come by, this is another possible route. Mitchell said about 50 U.S. colleges now offer esports scholarships and expects more development at youth levels as they become more popular. NBC Sports in the U.S., Rogers Sportsnet in Canada and Viasat in Europe will promote the event, airing regional finals and the championship and putting highlights on TV around playoff games.
How it goes will help determine the NHL's next steps. "We don't really have a statement on what the future holds other than we're going to be active in one way, shape or form," said Chris Golier, NHL vice president of business development. "We're going to have a lot of involvement and conversation with a lot of the top gamers, as well, make sure that it's fun,
engaging, the content works and we'll revise as we see fit going forward."
Esports might be a way for the NHL to grow its audience in China, where it is already broadcasting regular-season games and hosting exhibitions ahead of the 2022 Olympics.
"China is a huge gaming population," Stocks said. "What better way to help bring the game of hockey to China than through video gaming? I think the NHL has a great opportunity."