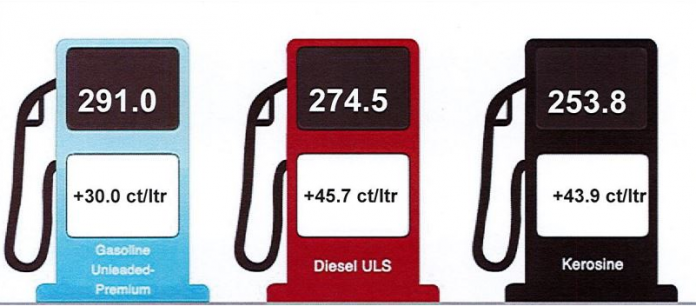 The Minister Economic Affairs, Communications and Sustainable Development announces the adjusted prices for petroleum products starting April 13, 2022.
As of the 13th of April, the petroleum products in Aruba will see an increase in price. The price for Gasoline will see an increase of 30,0 cents, Gasoil LS an increase of 45.7 cents and Kerosene an increase of 43,9 cents.
Gasoline unleaded-premium : 291,0 cent p/ltr. (+ 30,0 cent)
Gasoil LS : 274,5 cent p/ltr. (+ 45,7 cent)
Kerosene : 253,8 cent p/ltr. (+ 43,9 cent)
BBO (turnover tax)/BAZV(Health tax)/BAVP is included in the prices.