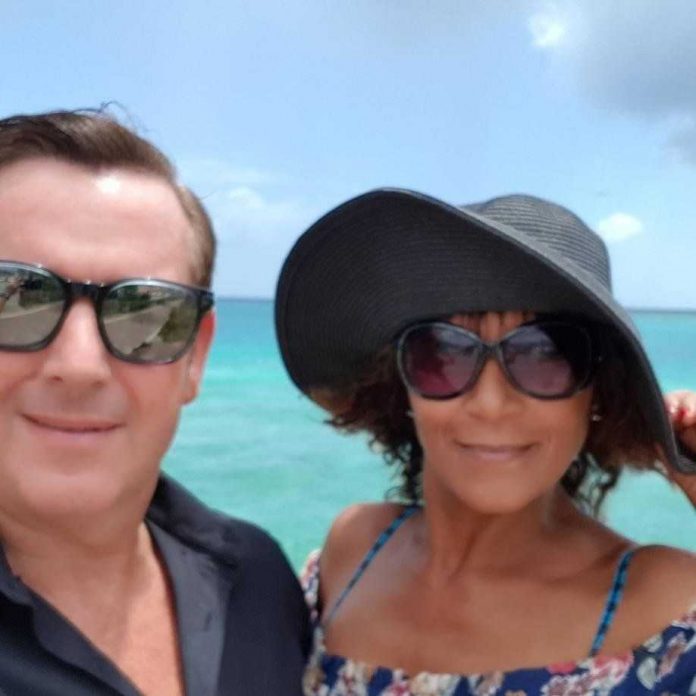 Aruba Today welcomes readers to participate in our newspaper. Now that we are open to visitors again after the three months of lockdown we are all ears to know about you. How do you feel to be back or maybe this is your first time in Aruba? Let us know! Send us a picture and tell us about your experience because we love to share this with our readers.
What do you do?
It's easy. Mail us your vacation picture(s) together with your Aruba story (Email: news@arubatoday.com) and we will publish this in our newspaper. This for sure is a great vacation memory to take home with you.
Today we share with you a beautiful experience that Ian Richards had on our One Happy Island. Romance was in the air!
"My friends from the UK went to Aruba on vacation.
Stayed at the Rui.
They met a lady in the beach selling activities.
Lady told them that there were no decent men around.
They showed her my face book profile.
She messaged me. I friend request her.
We video called every day for six weeks.
I thought life's too short, so go for it.
I then got a flight from the UK.
The airline staff were asking why I was alone.
I explained was going on a date.
10,000 miles round trip.
When I arrived at the airport in Oranjestad, I met my girl, and the aircrew and passengers applauded as we kissed.
In all I went six times.
We had a great time, and I love the island especially Rum Reef at Baby Beach.
I also saw the island through local eyes, not as a tourist.
It's a beautiful place, in a wonderful part of the world.
She now lives on a different island, and hopefully I'll go see her again.
Going to take my kids there in the summer holidays."
Ian Richards