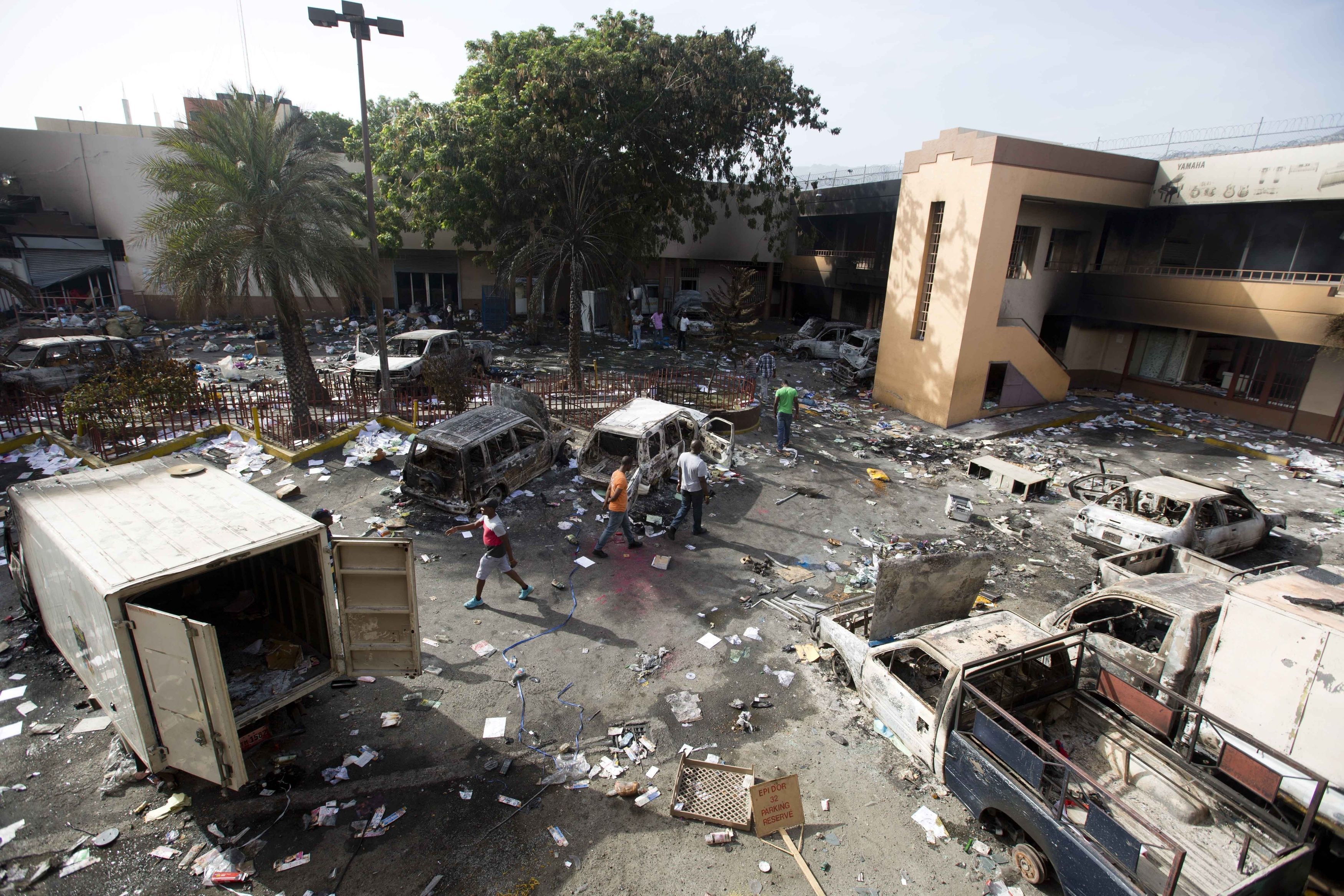 By EVENS SANON
Associated Press

PORT-AU-PRINCE, Haiti (AP) — Protesters clashed with police Monday in the Haitian capital while a general strike kept most people at home across the country in a fourth day of unrest sparked by a now-rescinded government plan to raise fuel prices in the impoverished nation. Demonstrators linked to various opposition factions marched on the parliament building but were turned back by police. Protesters also set fire to a tax office in the Tabarre area of the capital.

But much of the city and the country shut down. A general strike halted the mini-buses and taxis that most Haitians depend on to get to work or school. Most businesses were closed after the people took advantage of the protests to loot shops around the capital. Public Security Secretary Ronsard Saint Cyr and leaders of the House of Deputies and Senate called for an end to the protests and to the general strike. Protests erupted Friday hours before the government-set price of fuel was to rise by up to 50 percent, part of a plan endorsed by the International Monetary Fund to modernize the economy.
The Haitian government canceled the increase amid protests that left several people dead and prompted airlines to cancel flights to the impoverished country. Flights have resumed, allowing people who had been stuck in Haiti over the weekend, including groups of U.S. missionaries, to leave the country.