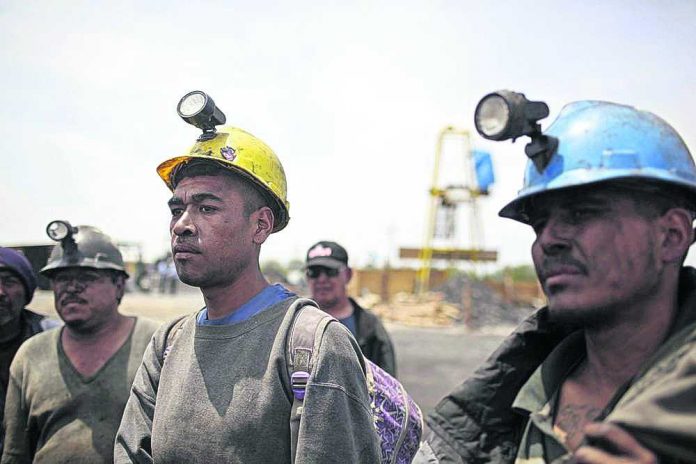 By Fabiola Sánchez and Mark Stevenson
Associated Press
(AP) — As hopes faded of rescuing 10 men trapped in a flooded Mexican coal mine, evidence mounted that the current administration's populist policies have driven the revival of the dangerous, primitive mines that continue claiming lives.
President Andrés Manuel López Obrador enacted a plan two years ago to revive coal-fired power plants in northern Mexico and give preference to buying coal from the smallest mines. The purchases were part of the president's policies to give more income to the poorest Mexicans.
In doing so, the administration resuscitated a form of coal mining so dangerous that lawmakers in both houses of Mexico's Congress had tried to ban it a decade ago.
Experts say that mines so narrow and primitive that only one miner at a time can be lowered into a narrow shaft — and only one bucket of coal extracted — are inherently unsafe. At some pits, known as "pocitos," or "little wells," air is pumped in and water pumped out through plastic hoses. Some don't even have that. There are usually no safety exits or auxiliary shafts.
Fifteen men were working inside the Pinabete mine in Sabinas, Coahuila, about 70 miles (115 kilometers) southwest of Eagle Pass, Texas, on Aug. 3. A wall of water from an abandoned mine next door — and possibly wastewater pumped in from a nearby town — filled the single shaft about 40 meters (yards) deep. It blew out so many wooden supports that they have formed floating barriers to rescue crews.
Five workers managed to escape as the mine flooded, but there has been no contact with the rest.
Promoting coal is part of López Obrador's effort to shore up the state-owned power utility, the Federal Electricity Commission, headed by old-guard politician Manuel Bartlett. Not only was the policy questioned by environmentalists; many also said it endangered miners.