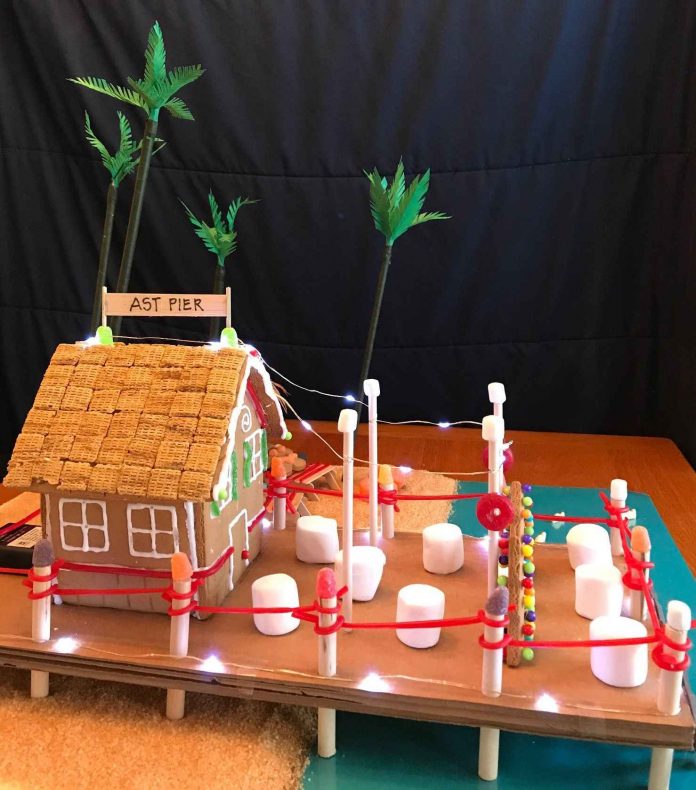 You are back or you will be back, hopefully soon. We are really happy if you could share the love for this island with us or send us a message from home.
What do you do?
Complete the sentence: Aruba to me is ……. Send your picture with that text (including your name and where you are from) to: news@arubatoday.com and we will publish your vacation memory or greetings from home. Isn't that a special way to keep your best moments alive? Please do note: By submitting photos, text or any other materials, you give permission to The Aruba Today Newspaper, Caribbean Speed Printers and any of its affiliated companies to use said materials, as well as names, likeness, etc. for promotional purposes without compensation.
Last but not least: check out our website, Instagram and Facebook page! Thank you for supporting our free newspaper, we strive to make you a happy reader every day again.
Today we have a great story from Kathleen Chainey, Boston.
They share with us their gingerbread creation that they submitted for their company's year-end zoom gathering event. With 31 competitors it was a land slide win for Jim Flajnik and Kathe Chainey. Jim and Kathie have been going to the island for well over 25 years and are owners at the Marriott Ocean club. They donated their winnings to the local food bank in Arlington, Massachusetts where they live. Due to Covid-19 they had to reschedule two planned trips in 2020 and one planned trip in 2021.
"We look forward to our return to the island and hope to put our feet in the sand once again in April. Happy New Year! Kathie and Jim."