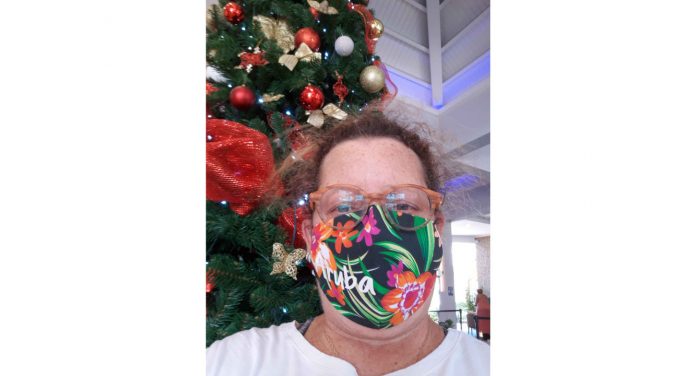 You are back or you will be back, hopefully soon. We are really happy if you could share the love for this island with us or send us a message from home.
What do you do?
Complete the sentence: Aruba to me is ……. Send your picture with that text (including your name and where you are from) to: news@arubatoday.com and we will publish your vacation memory or greetings from home. Isn't that a special way to keep your best moments alive? Please do note: By submitting photos, text or any other materials, you give permission to The Aruba Today Newspaper, Caribbean Speed Printers and any of its affiliated companies to use said materials, as well as names, likeness, etc. for promotional purposes without compensation.
Last but not least: check out our website, Instagram and Facebook page! Thank you for supporting our free newspaper, we strive to make you a happy reader every day again.
Today we share with you a message from Thea Goodman, New York City:
"I was in Aruba with my husband Nov.29-Dec.12, 2020 amidst the pandemic rising in New York City. I had fears of flying, wore three masks and a shield but felt like I did after 9/11 that I needed to be in Aruba, my special island that I found 40 years ago in order to feel safe in this world.
I own at Divi Phoenix and felt safe in the Aruba airport, in the resort, on the quiet beach and secure that my safety was assured.
Thank you Aruba for giving me a sense of safety during these challenging times."