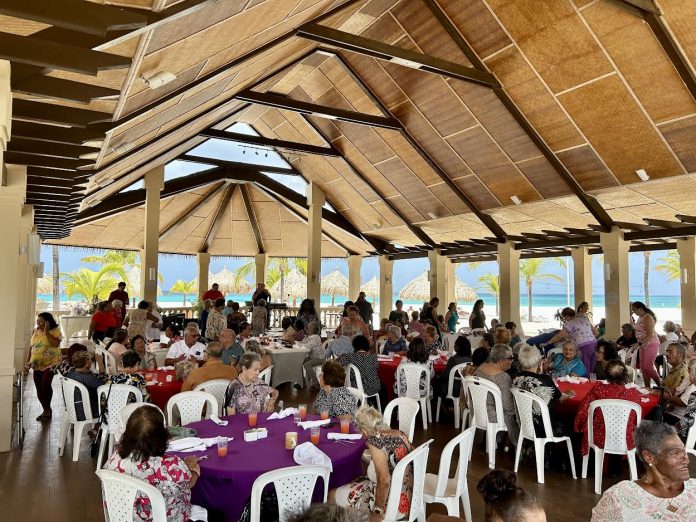 Eagle Beach – On May 5th, 2023, Manchebo Beach Resort & Spa hosted Club Kibrahacha for a Mother's & Father's Day Event. Beneath the open-aired Pavilion, 200 members enjoyed a tasty lunch prepared by Manchebo's Executive Chef Sandro Herold.
With live music and good company, all 200 members were served a delicious meal by Manchebo personnel for a delightful afternoon. Amongst invitees were the director of Club Kibrahacha Jeffrey Matos and the Minister of Transport, Integrity, Nature, and Elderly Care Mr. Ursell Arends along with Manchebo's General Manager Mr. Edgar Roelofs.
Club Kibrahacha was founded in 1983 as an initiative of the Aruba Rotary Club. The objective of the foundation is to establish and maintain an activity center for our senior citizens. Club Kibrahacha 60+ promotes an independent way of living for the elderly in the modern society based upon their capability and opportunity.
Manchebo Beach Resort & Spa has actively participated for years with voluntary initiatives and contributions throughout the island. Manchebo's Team is firmly committed to 'giving a helping hand' and assisting wherever needed.