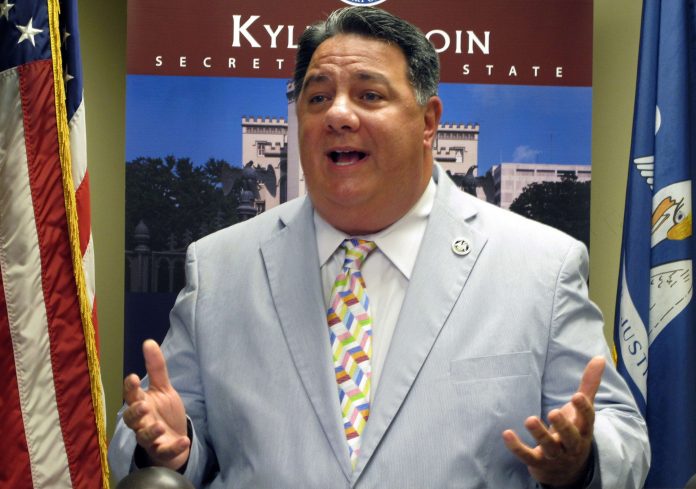 By Kevin McGill
Associated Press
NEW ORLEANS (AP) — Federal appeals court judges in New Orleans closely questioned voting rights advocates and attorneys for Louisiana Republican officials Friday on whether Louisiana must follow Alabama's court-ordered path in drawing a new mostly Black congressional district — and how quickly that could and should be done ahead of next year's elections.
Louisiana is among multiple states still wrangling over congressional districts after the U.S. Supreme Court decided in June that Alabama had violated the Voting Rights Act when its Republican legislature failed to create a second Black-majority congressional district when it redrew the state's congressional map after the 2020 census.
At issue Friday was an injunction by a federal judge that Louisiana Secretary of State Kyle Ardoin and Landry, both Republicans, are fighting. The injunction in 2022 by U.S. District Judge Shelly Dick found that a congressional map drawn up by the Republican-dominated Legislature that year likely violated the Voting Rights Act. The state is about one-third Black but only one of the six congressional districts has a majority Black population. Democratic Gov. John Bel Edwards is among supporters of a second mostly Black district.
On Friday, Judge Jennifer Walker Elrod, one of three judge's hearing the case at the 5th U.S. Circuit Court of Appeals, raised the possibility that the injunction, which orders a new congressional map for 2024, could be upheld while also allowing a trial on the merits of the case that could alter the map again before the 2026 election. But Elrod also suggested the court might toss the 2022 injunction with orders for an expedited trial process aimed at assuring the issues are settled before next year's elections.
Elrod and Judge Leslie Southwick both took pains to stress during Friday's hearing that their questions shouldn't be construed as an indication of how they will rule in the Louisiana case.
Members of the Republican-dominated Legislature have resisted drawing a new minority district, despite the Alabama case.